QHYCCD BroadCast WDM Camera
Introduction:
QHYCCD BroadCast WDM Camera is a broadcast driver that supports QHYCCD cameras with video broadcast function, which can meet the needs of customers to send video images to other target software.
purpose:
Send video images to multiple target software through QHYCCD BroadCast WDM Camera broadcast driver. For example, use sharpcap to connect a WDM-enabled camera, and the sharpcap display video image can be sent to other WDM-supported software for display, which is suitable for video online broadcast applications.
installation:
Perform the AllInOne installation and check the BroadCast WDM Camera option.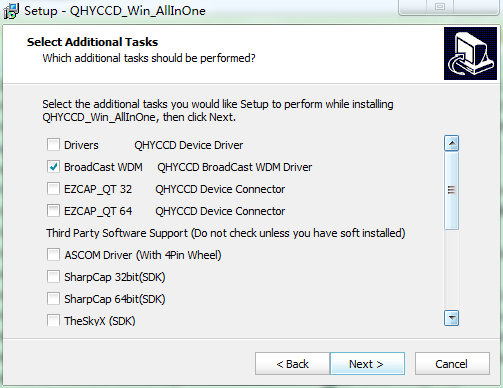 The installation process is over, right-click the computer to find the device manager, and check that the image device name is QHYCCD BroadCast WDM Camera, which means the installation is successful.
use:
Usually sharpcap is used to connect the camera as the broadcasting terminal. After connecting the camera, you need to turn on the Enable Live Broadcast switch to broadcast.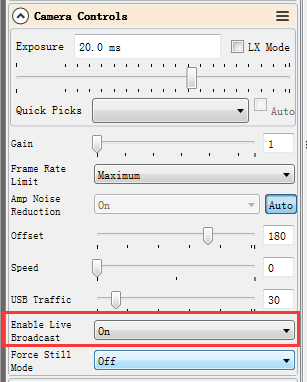 Common supporting software (ie, broadcast receiver) includes: UFOCAPTURE, HANDYAVI, QQ video functions, etc.
AMcap test effect chart: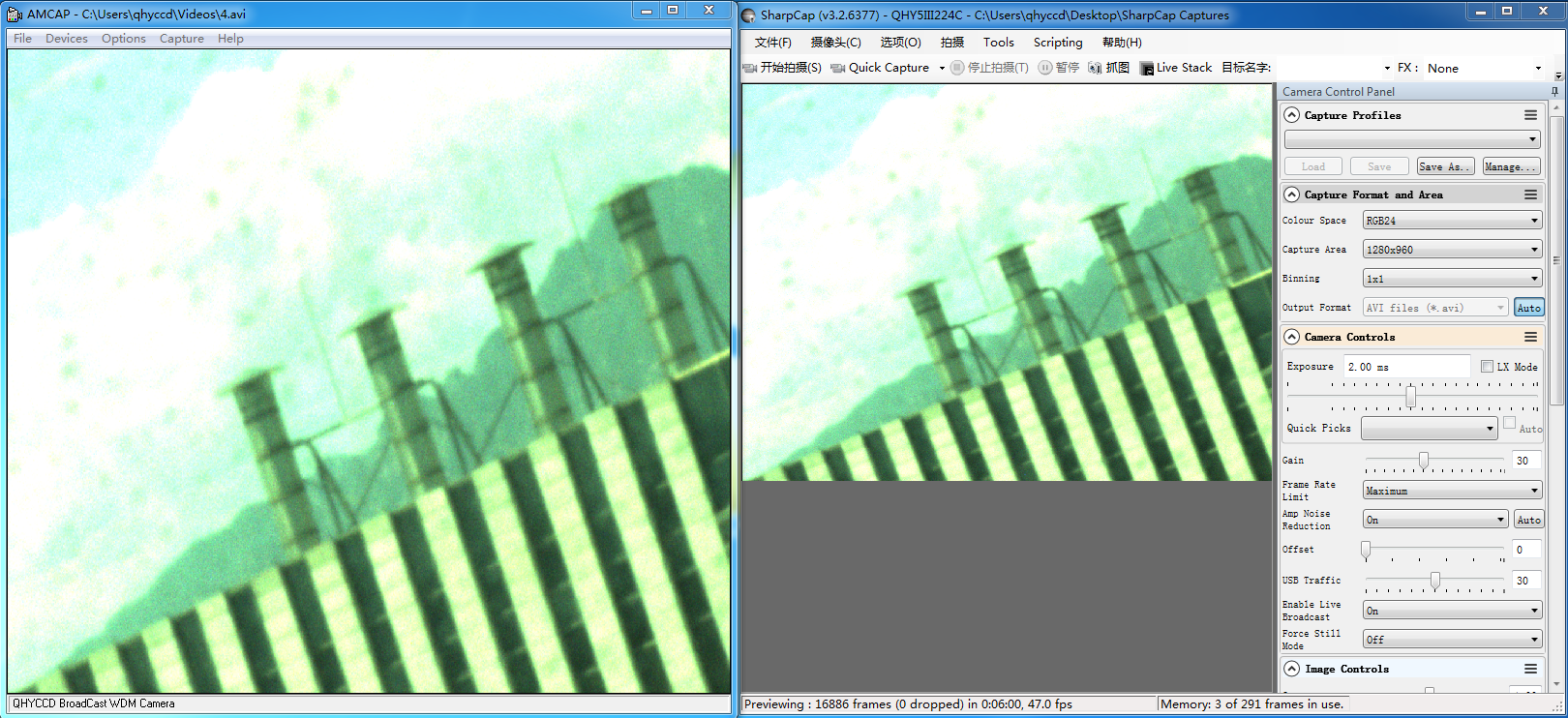 QQ video test renderings:
HANDYAVI test effect chart: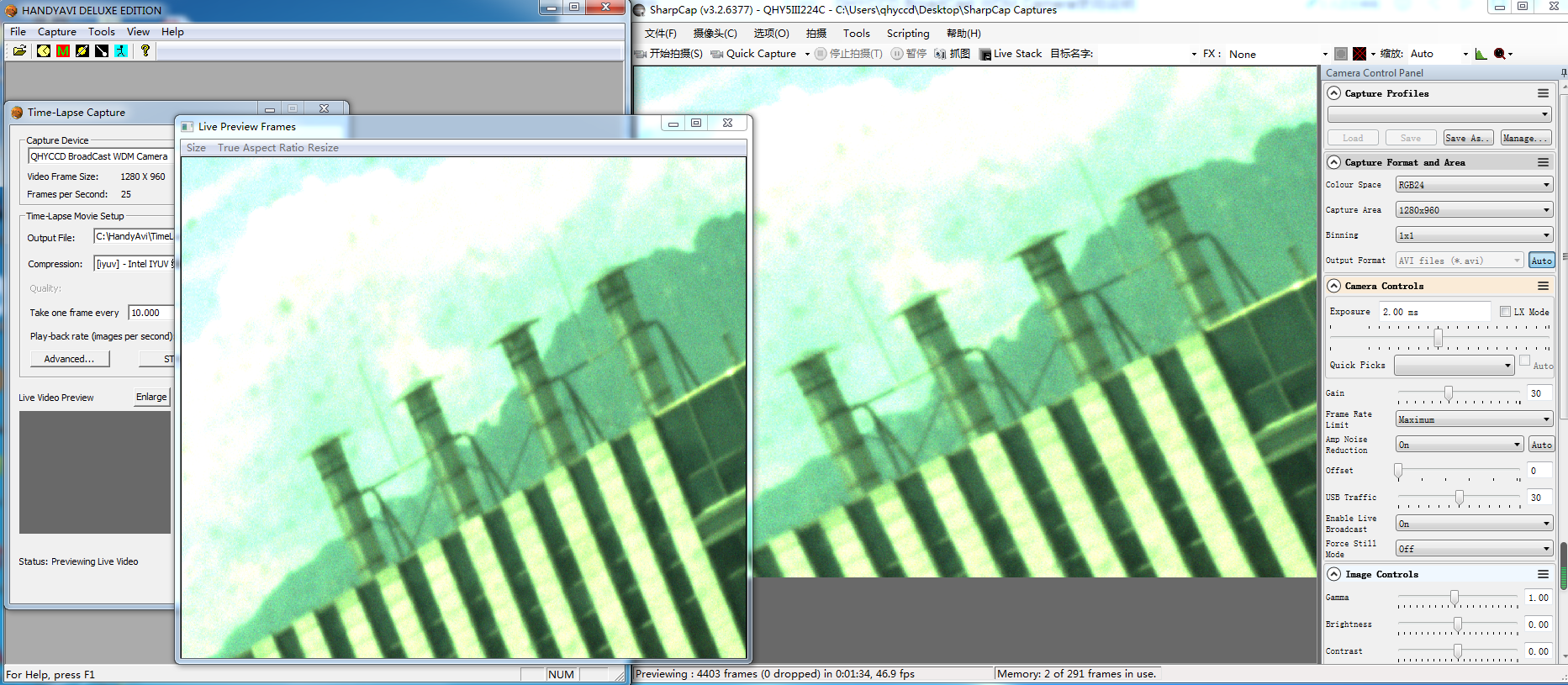 UFOCAPTURE test renderings: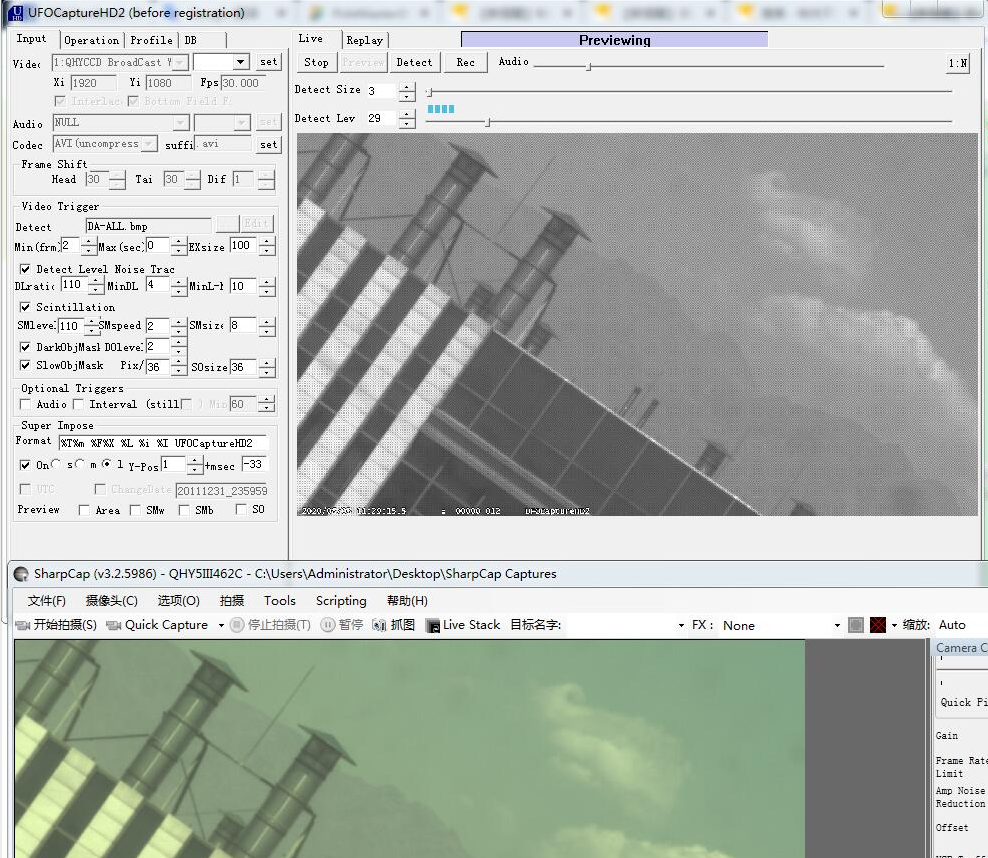 Precautions:
Currently only supports Windows system.
Currently, the SDK does not support 16 bits for the time being.
RGB24 mode must be selected for color images, otherwise the image will appear gridded.