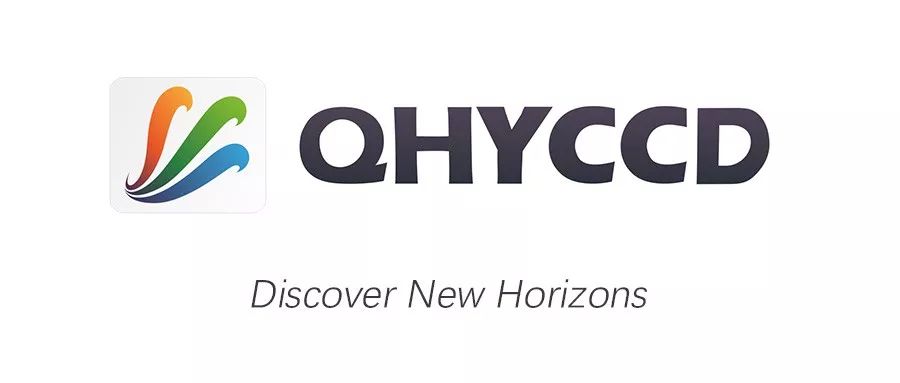 QHY294MPro
------------------------------------------------------------------------------
The product introduction of 294MPro has been released before. After a month or so of debugging, it is expected to be delivered in bulk within this month.
About 294MPro see: QHY294M Pro, how much is it?The new 4/3 frame black and white CMOS camera is coming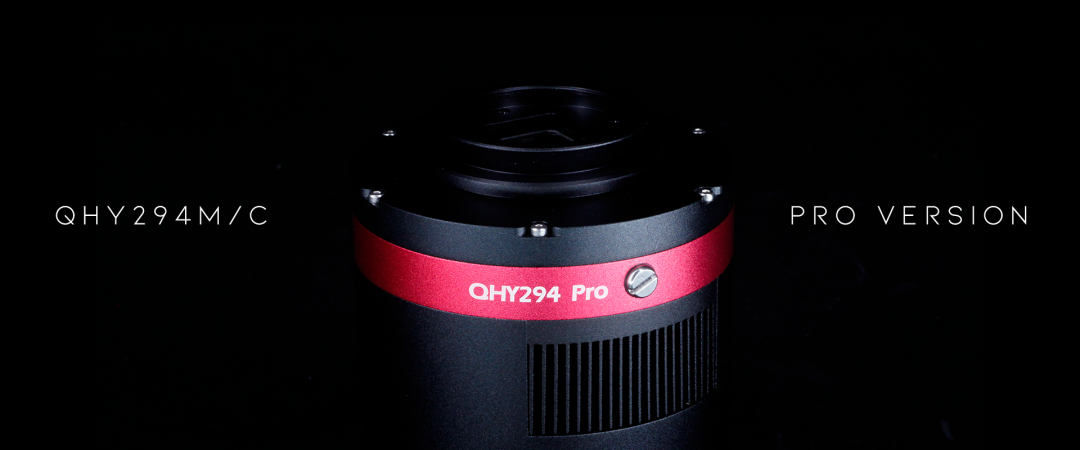 At the same time -- each 294M Pro will be given a set of 55mm M48 correction lens adapter by default (it can be matched with QHY THIRD-generation filter wheel medium size, or the standard ultra-thin version).
As mentioned earlier, this time we will directly add the interception-specific links that most users need.Additional discount is available for purchase of 294M+ medium ultra-thin Filter wheel set.In addition to the 55mm connector, the Canon/Nikon connector group will also be launched simultaneously.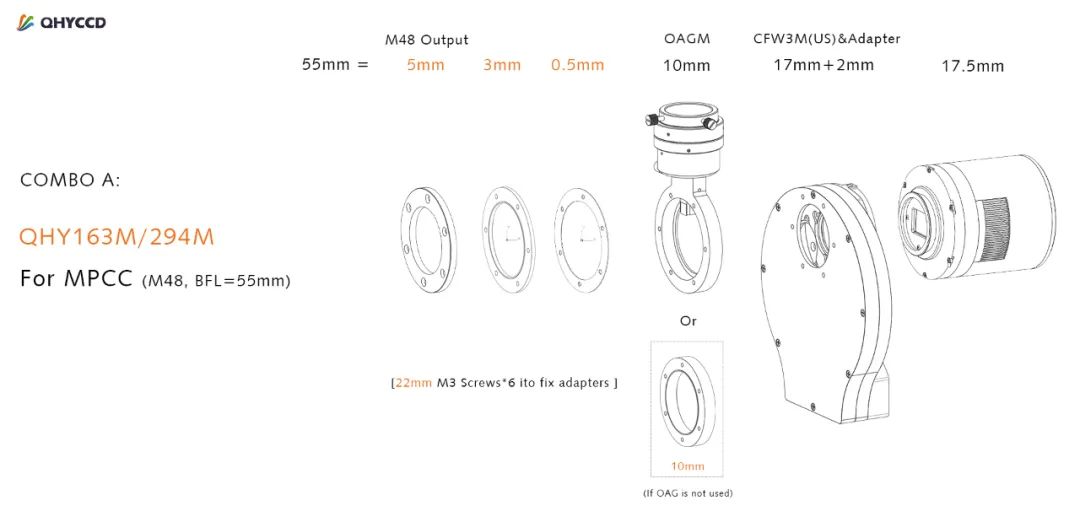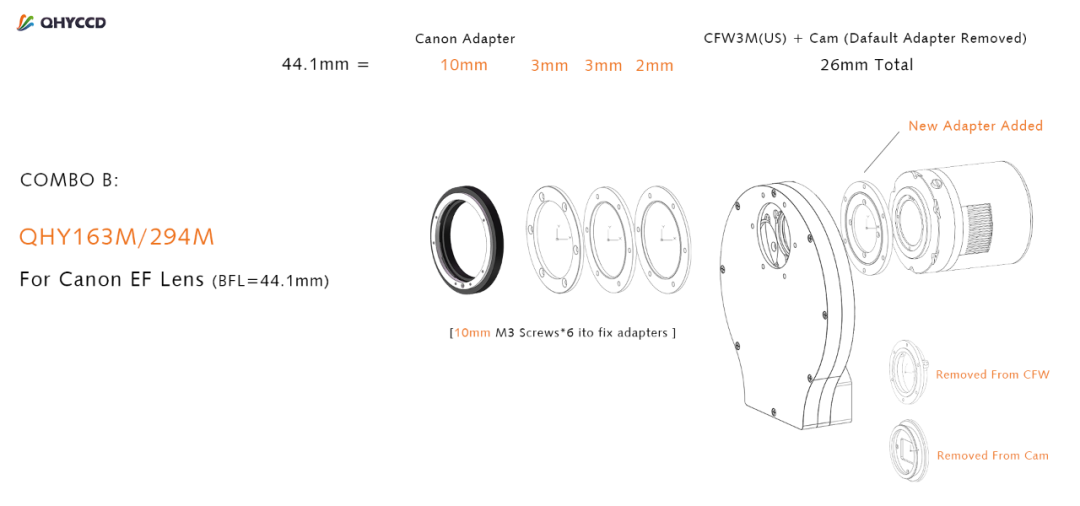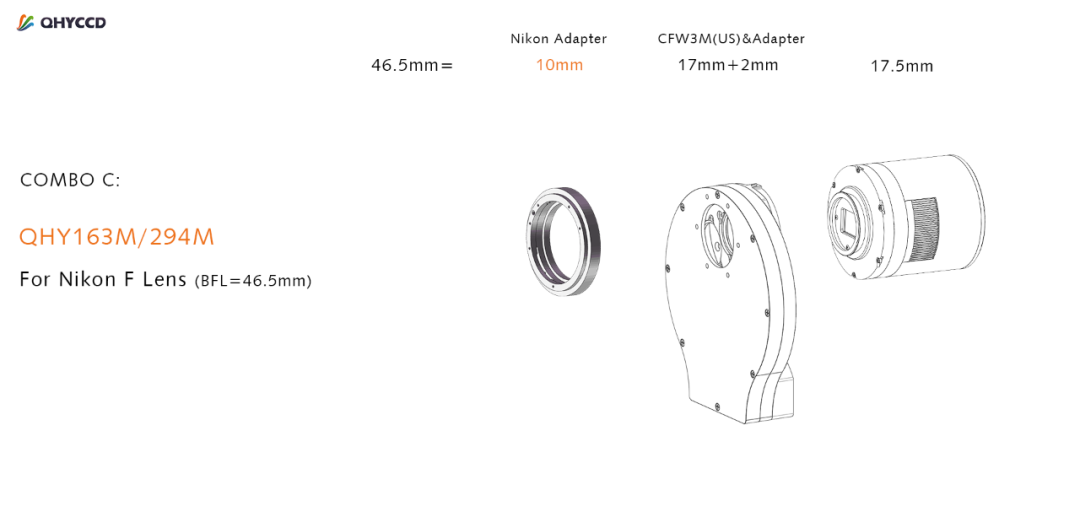 The connection ring appears directly in the form of a package, which does not need to be assembled by the user, as shown in the figure

QHY5III485C
---
The second and last planetary camera of the year, after the 5III462C.
Unlike the 462C, which features near infrared, the 485C will also be a fun planetary camera.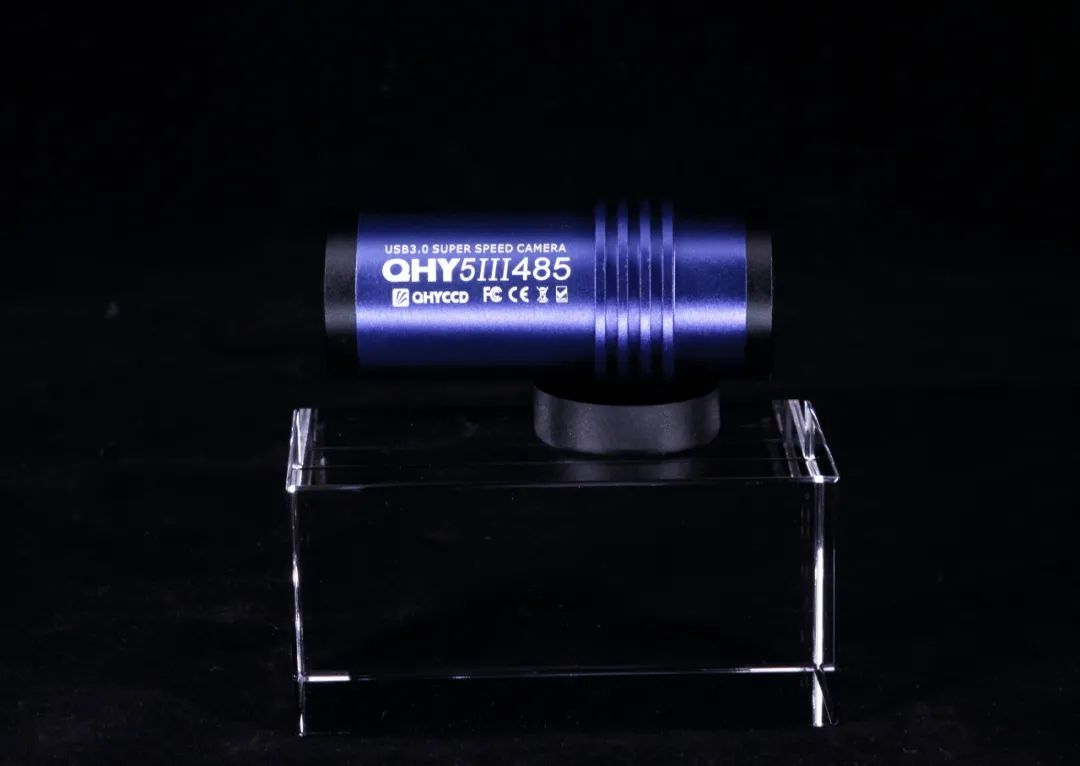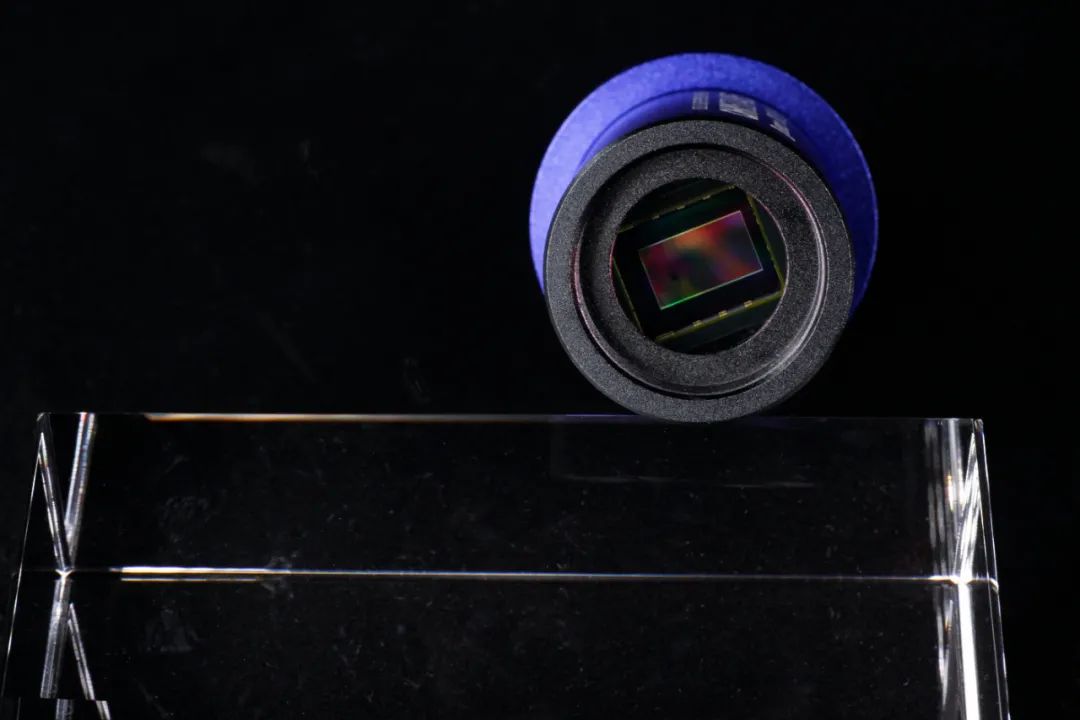 First of all, for hardcore planetary photography enthusiasts, its biggest advantage is that it has a large base!It's almost four 462C chips.Correspondingly, the pixel count is also high, supporting the resolution of native 4K.In addition, it has a 16:9 ratio, which is suitable for astronomical video recording or science broadcasting.With QHY recently released broadcast driver, images can be directly input to OBS for live output.
In addition, due to its high resolution characteristics, some fish-eye lenses can be used as an all-day camera, and there is still a lot of room for development of the specific gameplay.
QHY5III485C all-day Camera demo with fish-eye lens (no precise white balance adjustment yet, with normal 2.5mm industrial fish-eye lens) expected release date: November
The price is to be determined, expected to be higher than QHY5III462C
QHY268M
---
The camera you've been waiting for is finally here!
This is our first APS-C frame black and white CMOS camera.
The same chip features as the full-size flagship QHY600M, but the price will naturally be lower.
Needless to say, the quality of the previous QHY600M and QHY268C cameras is obvious.
(And I've been pushed further by QHY268M for over a year since 2QHY68C came out, the last 12 months without a break...)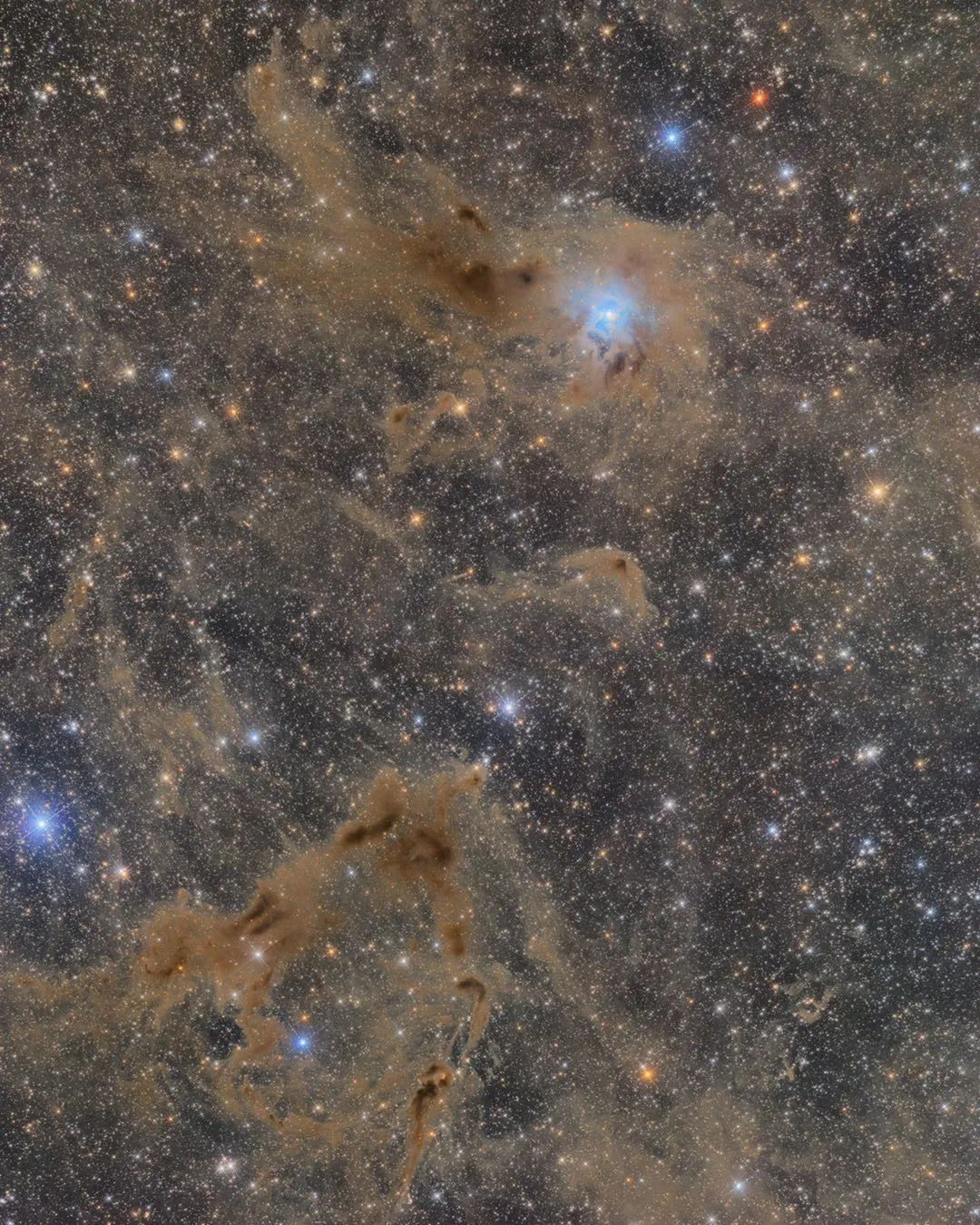 Iris Nebula, photographed by QHY268C.
Author: steed
Expected release date: later this year
Expected retail price: to be determined


StarMaster Pro (Pi4 4GB版)
A new StarMaster Pro:New appearance design, comprehensive function upgrade.A new generation of 4GB storage raspberry pie board, a new power management system, and more compatible devices and functions.
We'll talk more about the box later.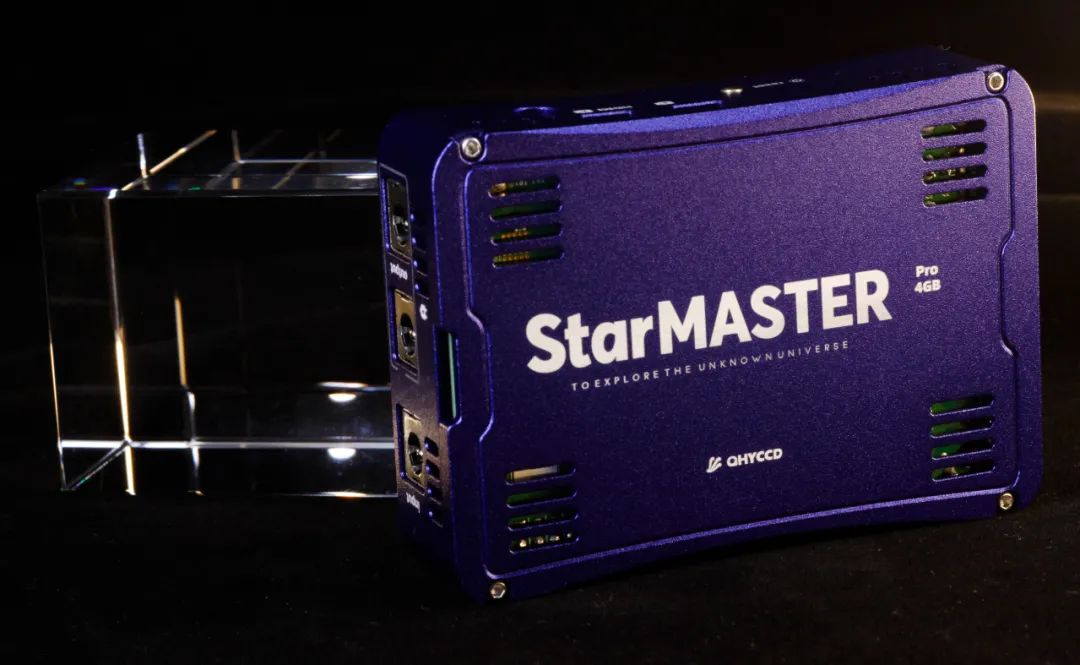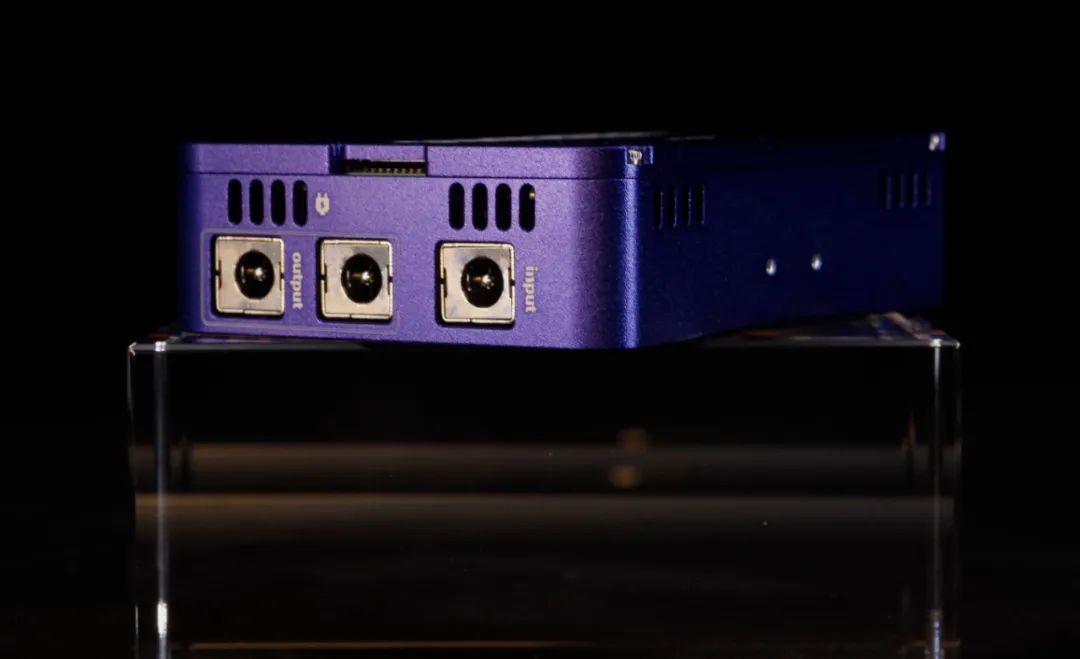 Expected time of sale: the new products will be tested in small batches this year. The specific date of sale will be determined according to the situation: confidential