The planetary camera QHY5III462C is available across the board
The new generation of planetary photography weapon QHY5III462C has two characteristics: sHCG mode and ultra high near infrared corresponding.
With an 890mm methane filter, you can specialize in infrared images of Jupiter and Saturn.
It can also take near-infrared imaging of the sun, moon, planets, etc., which is more stable in the near-infrared band and has a stronger ability to resist the interference of visual tranquility.
Conventional methods can achieve better results for operations requiring near-infrared bands.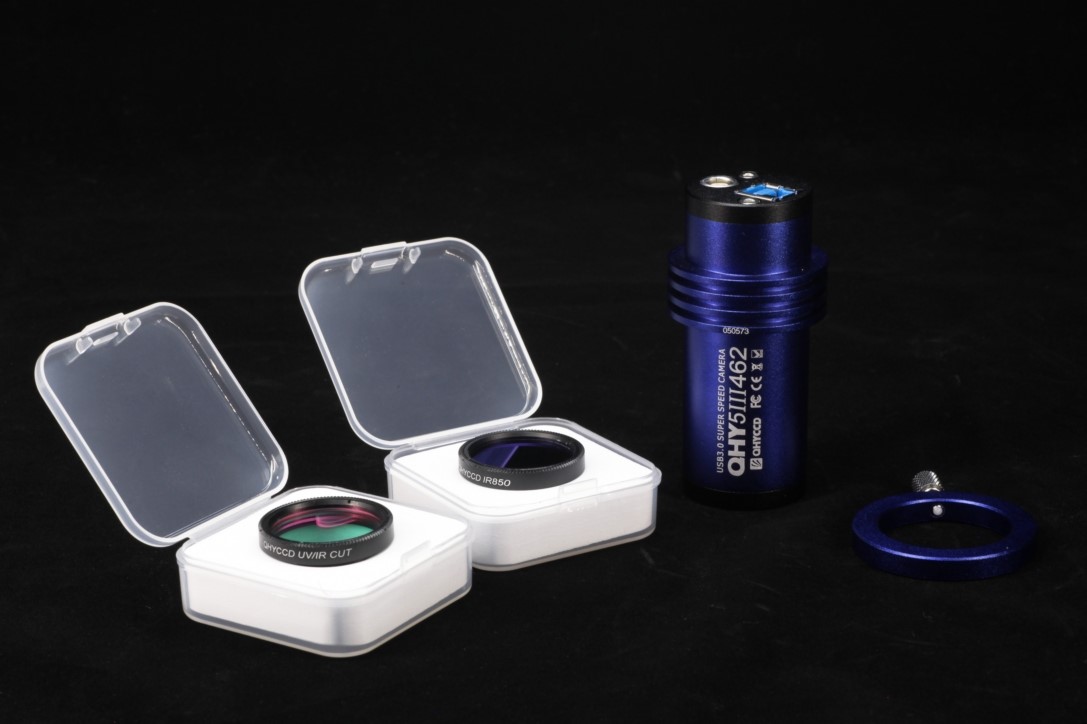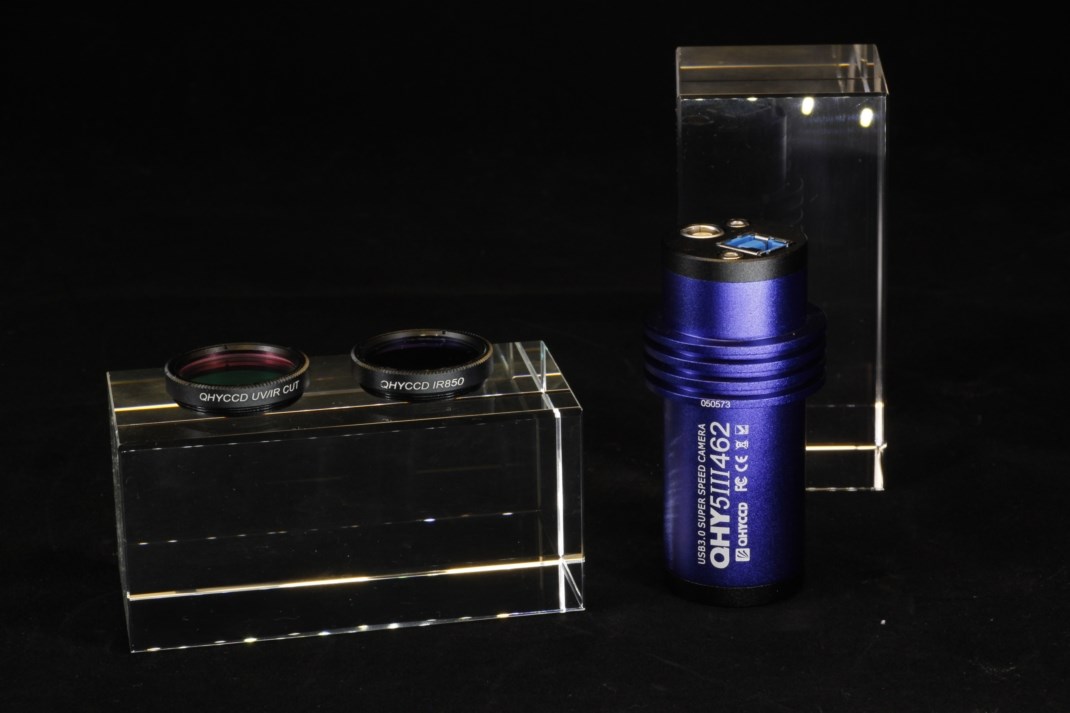 QHY5III462C CAMERA SPECIFICATION

Model

QHY5III462C (Color and Enhanced Near Infrared)

CMOS Sensor

SONY IMX462 CMOS

Pixel Size

2.9um x 2.9um

2 Megapixels

Readout Noise

0.5e-

12-bit (output as 16-bit and 8-bit)

Full Frame Rate

Full Resolution

135 FPS@8-bits (USB3.0 Port)

ROI Frame Rate

Higher rates at selected fields of interest (Supports any region ROI)

Exposure Time Range

7us-900sec

Shutter Type

Electronic Rolling Shutter

Computer Interface

USB3.0

Guide Port

Yes

Optic Window Type

Changeable 1.25-inch filter as optical window

(Includes free 1.25-inch UV/IR cut filter and free 1.25-inch IR850 filter)

(see setup combination table below)