QHYCCD: Hi Amit! Sorry for the delay. It is a great honor to invite you for this interview. Please give us a brief introduction of yourself.
Amit: I am Amit Kamble, originally from Nagpur, India. But have made New Zealand my home for the last 10 years. I have always been fascinated by space, but one night in NZ, I l looked up and saw the constellation Scorpio and that was the night, I decided to start imaging the night sky. I started shooting with a point-and-shoot camera and it was 2 years after that night, that I got my first DSLR and started shooting the night sky.
QHYCCD: I saw that you've shared great astrophotography works on your own social platforms. How long have you been engaged in astrophotography?
Amit: Thanks for appreciating. I first got my DSLR in 2012, started shooting the night sky from very urban regions. In 2013, I moved to Auckland and joined the Auckland astronomical society, met Jonathan Green, who has been a friend and mentor. He showed me some of the dark places around Auckland and I have been hooked since. So, overall I'd say it's coming to 8 years now.
QHYCCD: Where do you usually shoot, in some dark places in the wild or in your own backyard?
Amit: Well, it depends on what I am shooting. Over the last few years, I've been shooting nightscapes, so would usually travel to dark locations. Only recently, I acquired an iOptron CEM60 and the right equipment to do deep-sky imaging, so, been shooting from my front yard and driveway.
QHYCCD: Apart from astrophotography, what other hobbies do you have, just curious?
Amit: Good question. When I am not exploring the night sky. I love gaming and recently started programming games too and on a very lazy day, I love to watch sci-fi movies and shows.
QHYCCD: I see that you often share travel photos of yourself and your wife, so warm! You must have encountered many interesting things during the trips! Can you share it?
Amit: Yes, we do travel together and we love it. When she was in India, I'd always tell her stories about my travels and how beautiful the night sky in New Zealand is, and when she finally came to NZ, she could not wait to venture out with me. The first place I took her was Lake Tarawera, one of my favorite places. It was a cold and foggy night, so driving there through the gorge was a bit challenging but once we reached the location, it was perfect, the milk way rising behind mount Tarawera and reflections in a still lake. I always wanted to propose to her under the stars, we are already married, but I took this opportunity to get down on my knee and propose to her, she obviously said yes, and is our most memorable trip.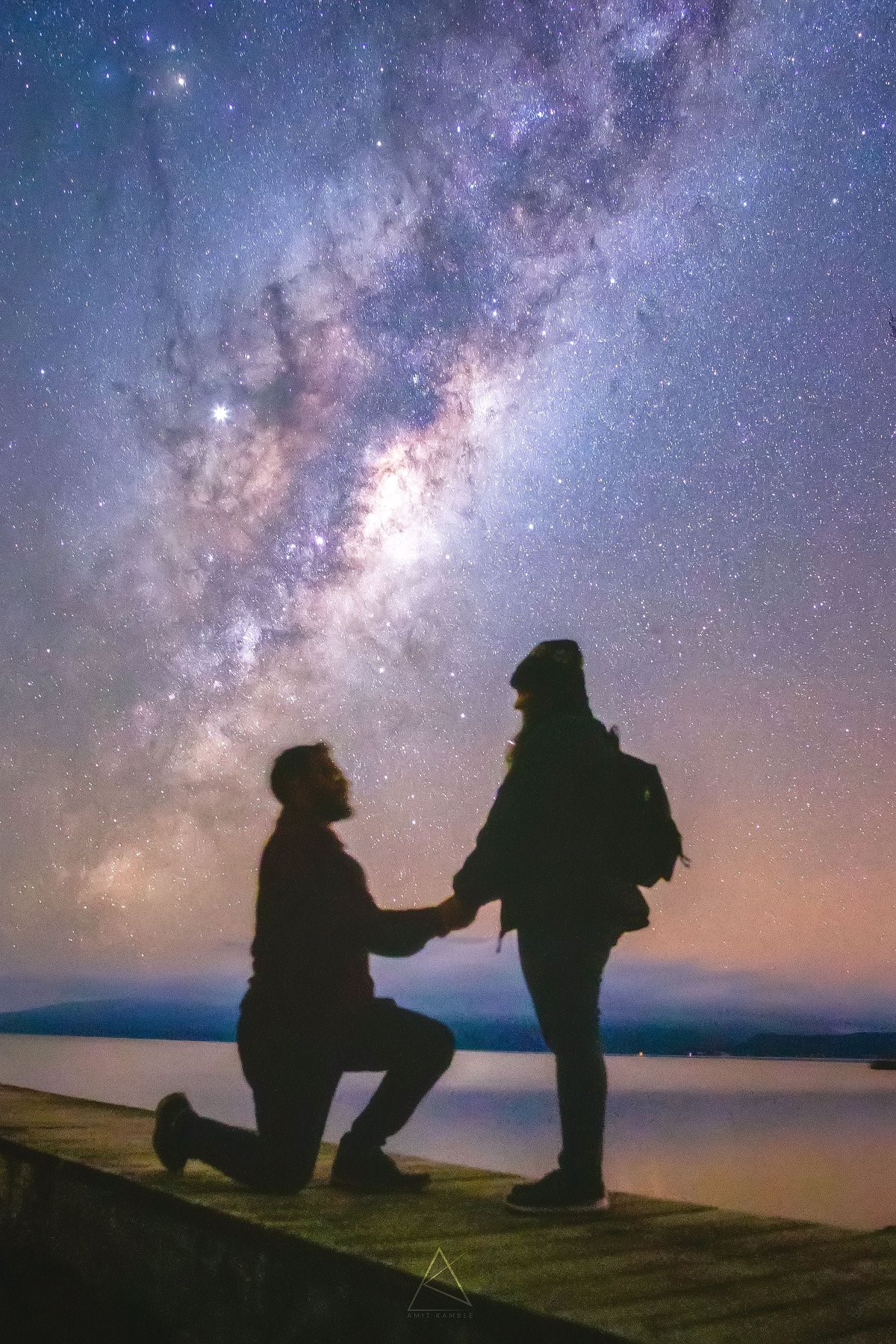 QHYCCD: Does your wife also like astrophotography? Do you go to photograph the night sky with her?
Amit: She loves the stories and details I tell her about my travels and targets I shoot, she does not do astrophotography herself, but helps me with the setup. I guess over years, she might get into it.
QHYCCD: Which QHY products have you tried and how do you feel about QHY products?
Amit: In the past, I've tried the QHY pole master and all I can say about it is, it was a game-changer. In the southern hemisphere, polar aligning is very difficult, especially in urban areas, but having a pole master was great. As I've only been imaging with DSLR for the last 7 years. I did not have an opportunity to use any more QHY products.
QHYCCD: I've seen that your images with QHY294M Pro are good, what advantages do you think QHY294M Pro has?
Amit: One of the reasons I chose QHY294M was because it pairs perfectly with my AT65EDQ scope and the advantage of the mono sensor means, I can use narrow bands from urban areas and still get very good images. And, of course, how can you forget the 47mp read-out. This was actually the main reason to buy this camera.
QHYCCD: Share some works with more satisfaction! Any special points during the shooting and processing?
Amit: I love all my images, but the one I was most satisfied with and took the least amount of processing is my image shot at the East cape lighthouse. My friend Jack Burden and I just decided to take a 9-hour drive to the east cape, climb 800 stairs and take a shot of the Milkyway rising behind the lighthouse. Our aim was the capture the light beams and Milkyway together. Unfortunately, by the time we reached the top, it was clouded and only cleared for 5 minutes, which is when I took this shot. When hen I started processing it, there was nothing much to do to it. It was good as is, I submitted this image in the 2016th Harry Williams astrophotography competition, which is New Zealand's largest astrophoto competition and to my surprise, this image won me the 2016 Harry Williams trophy.
QHYCCD: I really like your Eta carina nebula shot with QHY294M Pro. The excellent performance of the QHY294M Pro camera is shown in your work. Of course, your shooting and processing techniques are of the same importance. To get perfect astrophotography work, post-processing is also very important. Do you have any tips for post-processing?
Amit: Thanks, yes the eta-carina image I recently shot is one of my best and it comes down to the data itself, especially from the QHY294M Pro and its 47MP readout mode. Processing can't be done if your data is not great. Better the data, least amount of time you spend processing. Few tips, I'd give from experience is.
1.Always take breaks between processing, your eyes get used to the colors you've been working with and it's easy to over-process.
2.Take suggestions from your family members, not technical but aesthetic. They've not seen what you've been working on and it's easy for them to tell if something looks off about the image.
3. Do not try to imitate someone else, it's your image, process it the way you want it to look like.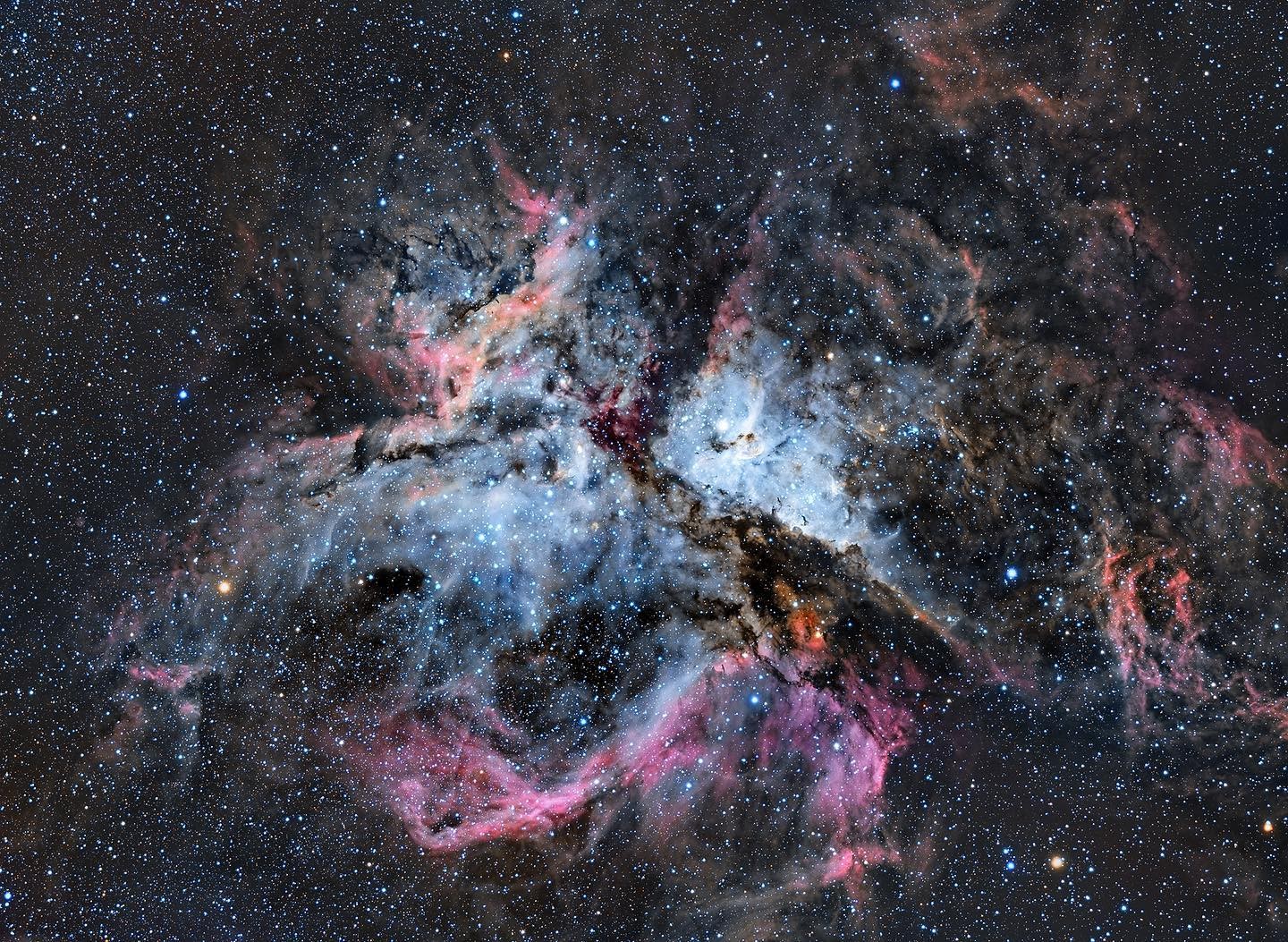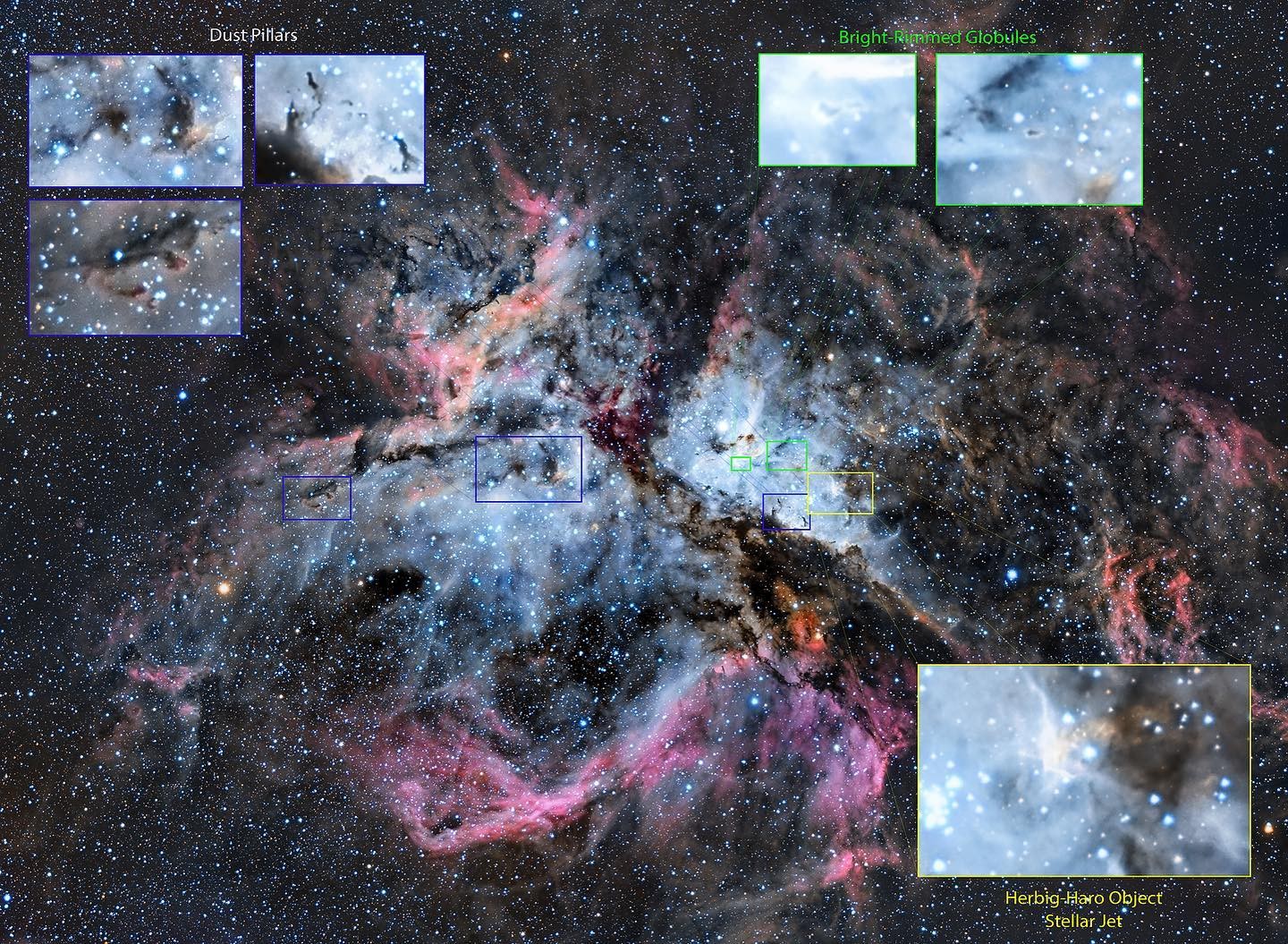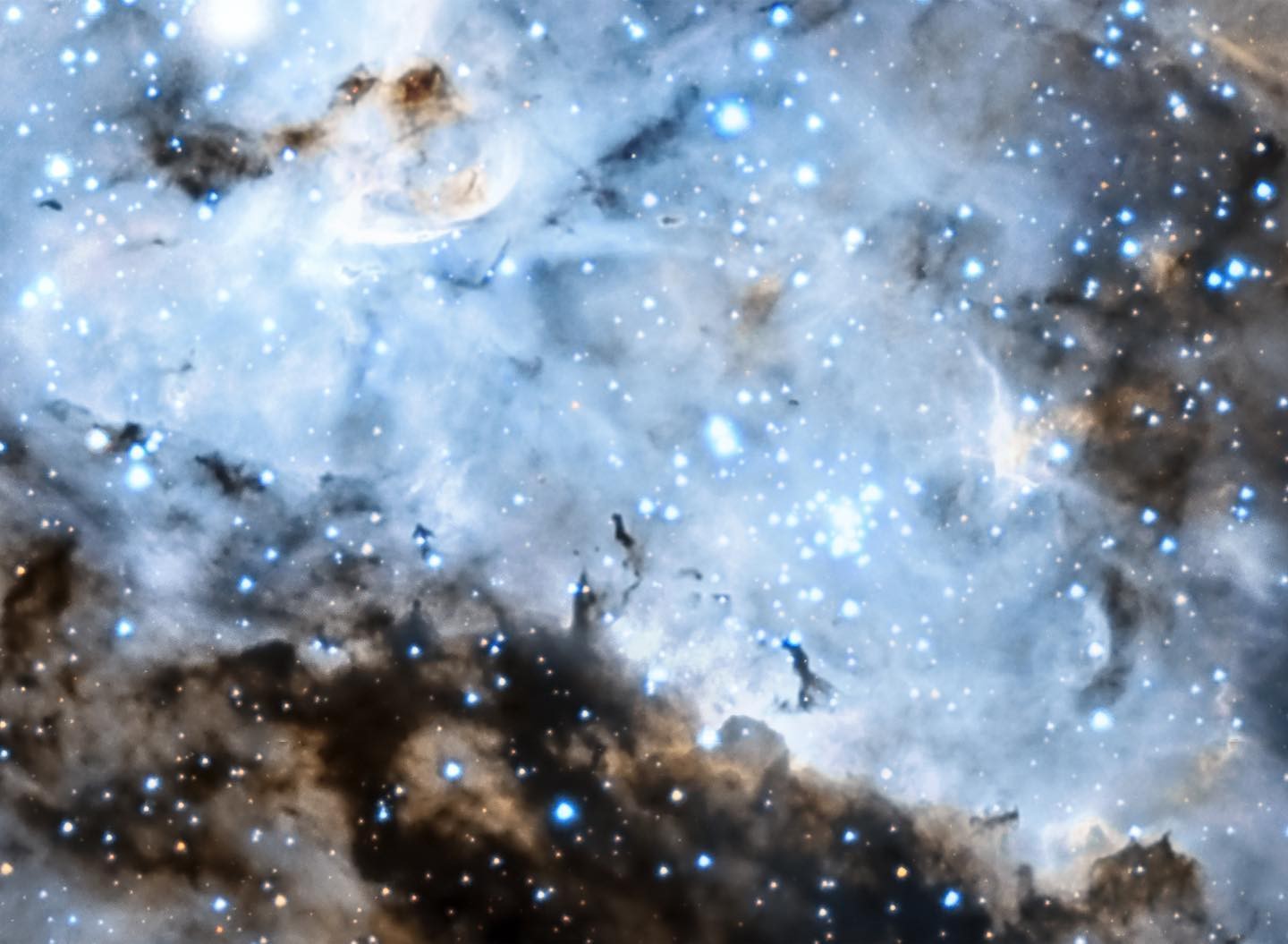 QHYCCD: What shooting plans will you have next?
Amit: As the winter arrives, I want to shoot several objects in the heart of the Milkyway. One target I am eagerly waiting for is NGC 6188 "The dragons of Ara". I've shot this in the past but with my 6D and want to reshoot it with QHY294M. After that, I want to shoot some Sharpless objects.
QHYCCD: QHYCCD is committed to providing front-edge observation equipment for amateurs and professional astronomers. Do you have any suggestions for the improvement of QHY products and services?
Amit: QHY294M is my first dedicated astronomy camera and I must say, as easy it was shooting with it, I had my challenges to set it up, purely because of in-experience. Although I found answers online, they were not easy to find, especially because it was a fairly new camera. So I'd suggest easy-to-find documentation for the new camera would be great. One other thing I'd love for QHY to do is put a list of common adapter that we can use with different lenses or scopes. I have an Askar 200mm and I  had to search the web to find a correct adapter for it. Apart from that what QHY provides is great.
QHYCCD: Thanks for accepting this interview again!