QHYCCD: Hi Leo! Very happy that you can receive this interview. Please let us know something about you. Please make a brief self-introduction.
Leo: In my later school years, I became interested in science and particularly in Physics, but I selected a different path in the early 1980s when I decided to study computer engineering and got my BSc degree at Technion (Israel Institute of Technology).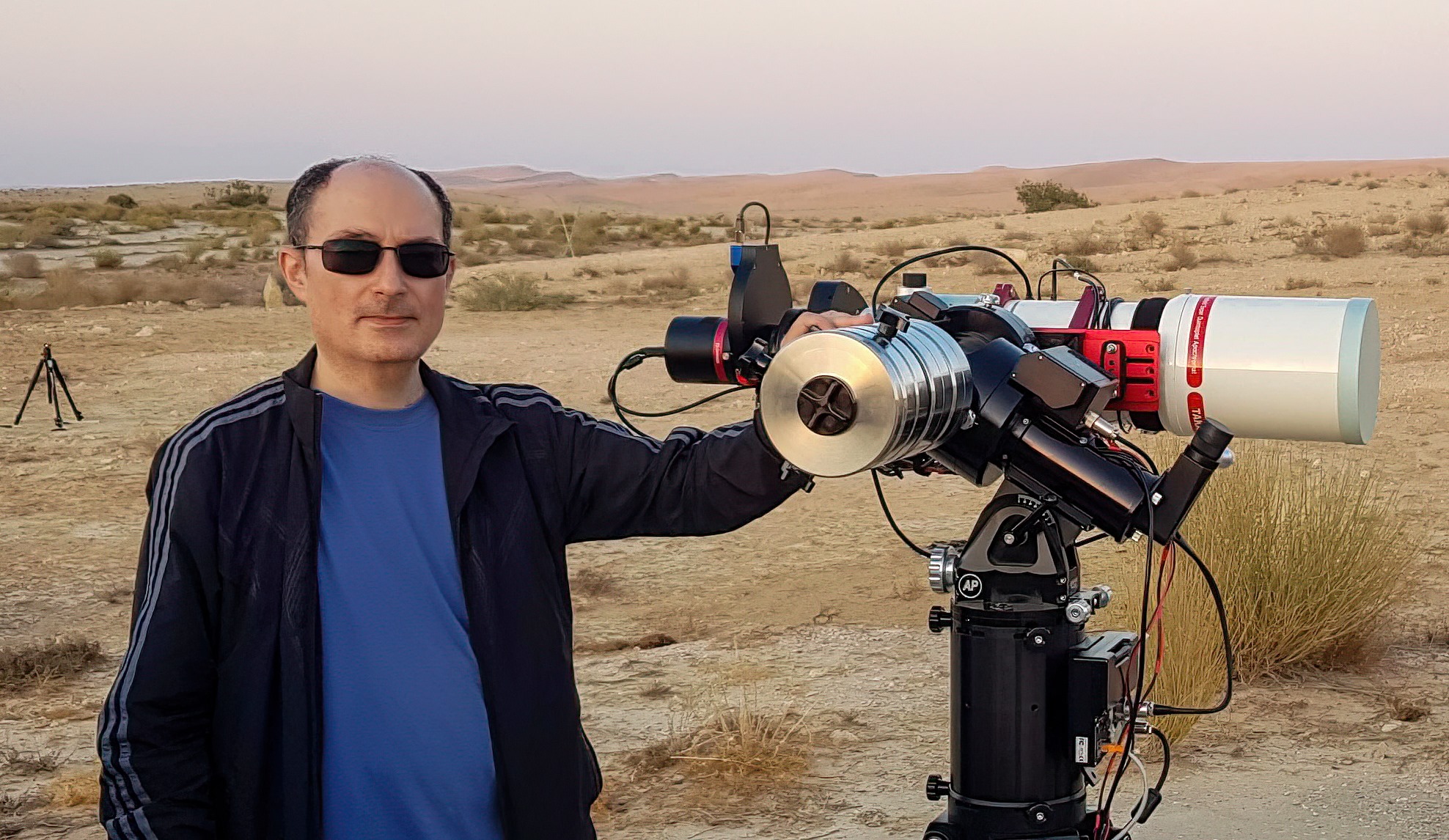 QHYCCD: When did you open the door to astrophotography?
Leo: Eventually, I joined the local star party in the Negev Desert and had a chance to meet a few folks who were doing their own astrophotography. I felt this hobby was a great way for me to return to the area, which I always felt connected to. Although looking at the sky wonders via telescope eyepiece was an awesome and truly inspiring experience, I decided that astrophotography will allow me to consolidate my engineering background combined with some experience in photography and digital photo processing into unique personal experience. The whole process of travelling, taking my own images and processing them as well as learning interesting scientific facts about the objects in these images is literally out of this world.
QHYCCD: We've had a lot of rainy weather here in the last few months, which is really unfriendly to astrophotography, how's the weather in your area these days?
Leo: Indeed, unfriendly weather conditions are one of the unnerving experiences for any astrophotographer. I live in a light polluted city area and I have to travel to dark sites in the Negev desert for most of my astrophotography sessions. Usually, these desert areas have fewer clouds than the central coastal line where I live, and this summer was quite favorable for night photography, unlike winter which is usually cloudier. This spring season was unusually bad, however. A larger problem is light pollution which is growing from year to year, even in the desert areas where I travel to.
QHYCCD: Share with us the most impressive imaging experience since you started astrophotography.
Leo: I have been involved in this hobby since 2013 and one of the greatest experiences was being able to see the Neowise comet last summer. It was visible with naked eyes from the desert and the view through binoculars was even more awesome. I've managed to capture this comet with a fraction of its dust and ion tails (using my setup of Takahashi FSQ130-ED telescope, QHY367c camera and Astro-Physics Mach-1 mount with its specialized Horizons software for tracking small objects), which won an IOTD on AstroBin (August 8, 2020)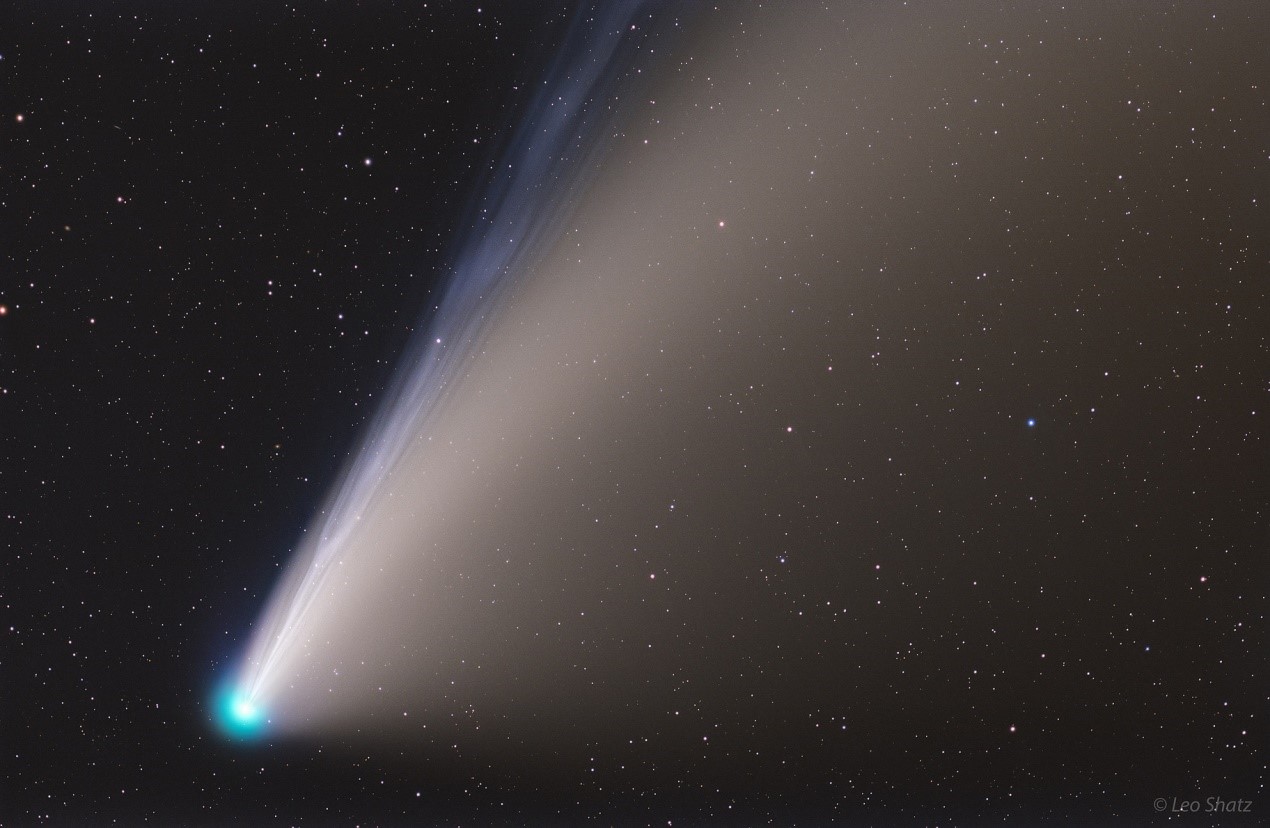 QHYCCD: Besides astrophotography, what other hobbies do you have?
Leo: I do some regular photography, but it's not as demanding and time consuming as astrophotography. I'm also interested in popular science, especially in areas of astronomy and cosmology, but I find biology not less fascinating. I find that being scientifically literate is important for all citizens in modern society and I wish more people would be aware of the importance of science for the future of mankind. Science deserves a greater place in modern culture and more respect. I hope that astronomical images can help inspire others to be more curious and bring them a bit closer to science.
QHYCCD: We've chosen your work as the banner of our website. How long did you spend on this project? Have you meet with something interesting during this imaging? And could you share your feelings about the final results?
Leo: I've spent more than a month capturing this image – two nights in the desert during this summer, one month apart. One good thing about this object – there were no bad surprises during imaging and it's surprising by itself. It rarely happens that everything runs so smoothly, weather was favorable and no significant hardware issues happened. Looking at the result, I'm quite pleased with this image, I've managed to capture the faint dust and details with relatively modest amount of imaging time, and the overall color balance is pleasant, except that if I had to redo the whole process I would frame this object in a slightly different way to avoid cutting the upper part of a dust region.
QHYCCD: Which equipment did you use to capture the image?
Leo: I've used my main setup which is built from Takahashi large refractor FSQ130-ED, with its excellent optical quality and large corrected imaging circle, the QHY367c color CMOS camera (I was one of the early owners of QHY367c, so I don't have a later PRO version), Astro-Physics Mach-1 mount, and an electronic focuser from Finger Lakes Instrumentation. I've upgraded my setup to Mach-1 mount, which runs smoothly every time I use it. I use QHYOAG to avoid potential issues with mechanical flexure which can result in elongated stars as it often happens with guide scopes.
QHYCCD: What advantages do you think QHY367CPro have?
Leo: In the past I've used a mono CCD camera with a filter wheel, but the latest crop of high end CMOS sensors with their increased linear range made it possible to collect high quality data and reduce processing time required for multiple channel images. This camera has excellent low noise levels, doesn't suffer from amp glow, it has stable software driver and fast download time, which was made possible due to fast USB3 interface despite full frame image size. It's also possible to add a narrow band filter, although it will require a somewhat longer imaging time compared to a mono camera.
QHYCCD: Could you share some other images you captured with QHY camera?
Leo: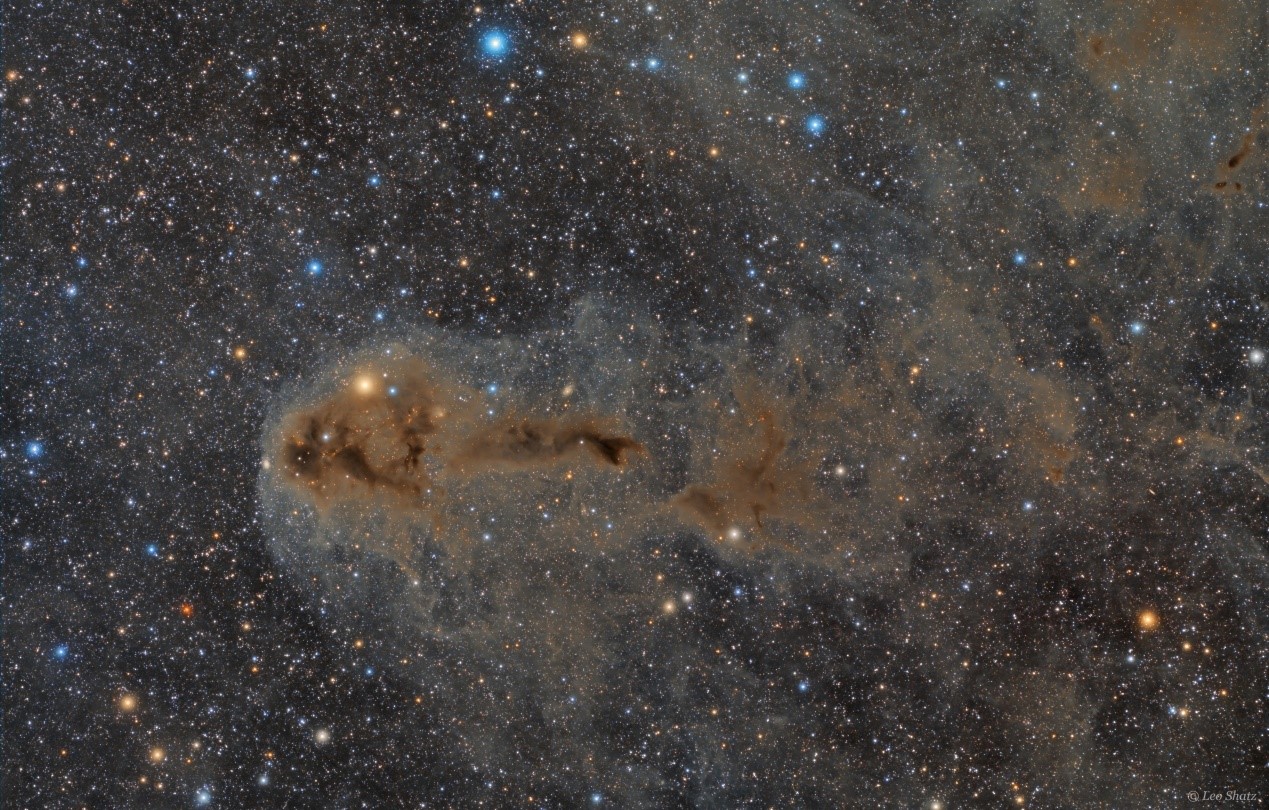 Lynds Dark Nebula 1251 in Cepheus (IOTD on AstroBin)
A link for more details: https://www.astrobin.com/ps55ki/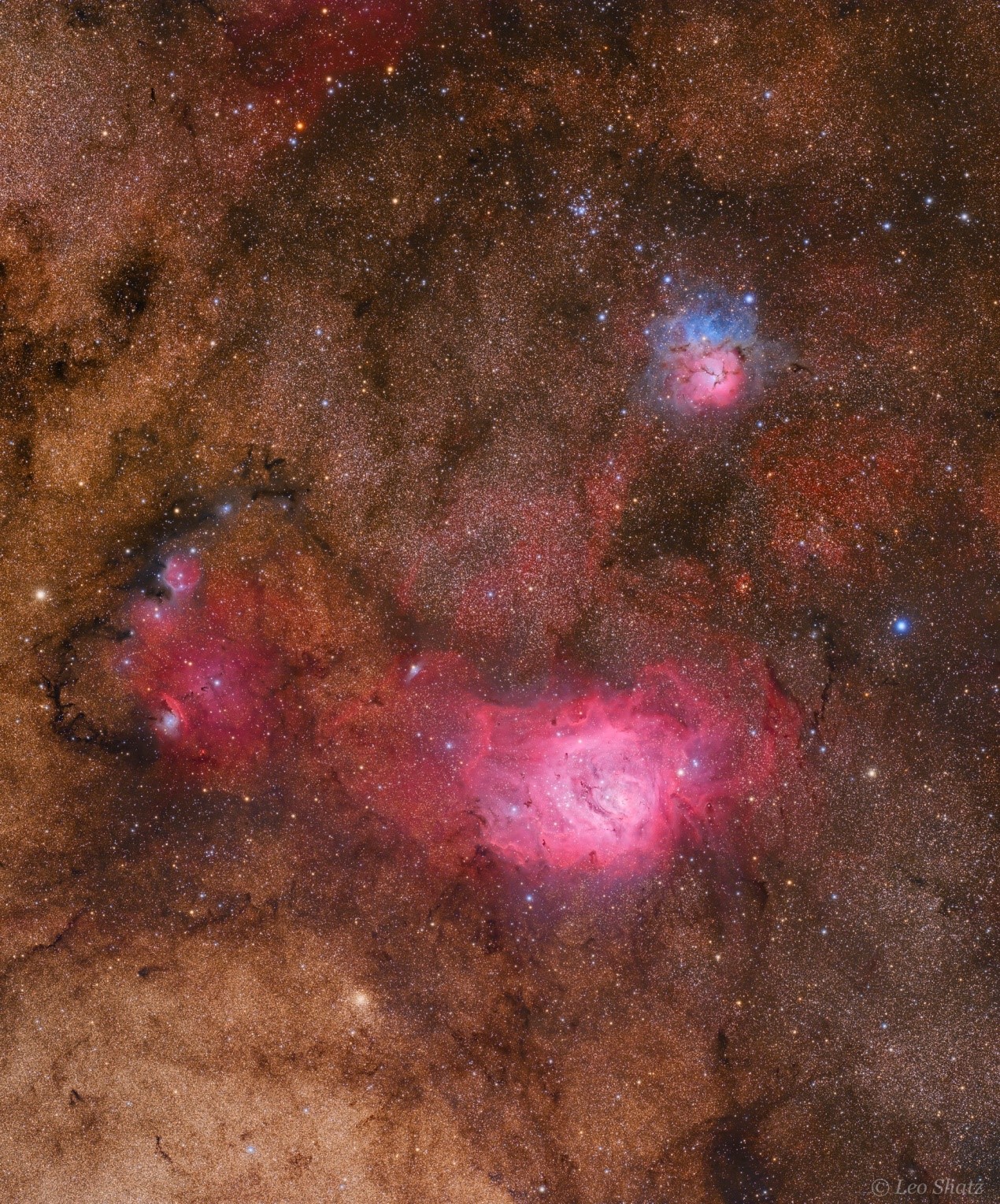 Sagittarius triplet
Link for more details: https://www.astrobin.com/0j4ese/
QHYCCD: What do you feel about QHY products? Is there any suggestion for us?
Leo: I've been an owner of very few QHYCCD products. The QHY367c is quite outstanding and gives a very smooth experience. I also have a medium size QHYOAG which I'm quite happy with, and I have ordered a second QHYOAG for a different setup I'm currently building together with QHY268m and QHYCCD filter wheel.
One of the areas which are frustrating for many astrophotographers is dealing with tilt issues, which are often overlooked and underestimated. I'd be happy to see more hardware and software tools to make it easier to manage tilt and resolve image flatness issues. In general, I think that high quality products are important to make your customers happy.
QHYCCD: Which object will be the next imaging target? Do you have any plan?
Leo: Yes, I'm planning to capture the M33 galaxy. I find it interesting to recapture the same object, which I did in the past and see how I can improve the result after acquiring new skills and using better gear.
QHYCCD: Thanks for accepting this interview, hope you can make more nice astrophotography works!
Leo: Thank you for this interview!