QHY OAG - Thin and Flexible Setup
The QHYOAG is a thin and solid design. The OAG main body is just 10mm thick. Adding an M42 thread or M54 adapter ring adds only 3mm for a total thickness of 13mm. There are six 3mm through holes in the OAG for direct connection to the QHYCFW2 and QHY "A" series camera. If you do not have a QHYCFW2 or QHY "A" series camera, you can also use this OAG with a third part adapter ring on the camera side.
There are three models of QHYOAG: QHYOAG-S, QHYOAG-M, and QHYOAG-L for the different size sensors (See table below).
The QHYOAG comes with a multi-thread 1.25-inch focuser. The focuser has a locking thumbscrew to hold the guide camera fixed after focusing.
The prism position can be adjusted and can be locked to fix its position. The prism is 8mm x 8mm size and the aperature between the prism and mirror is 8mm in diameter.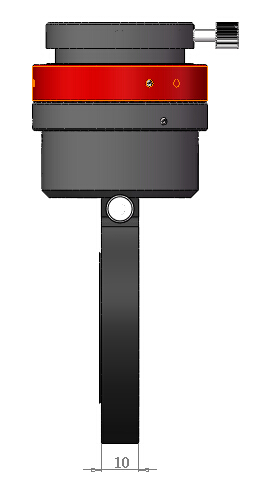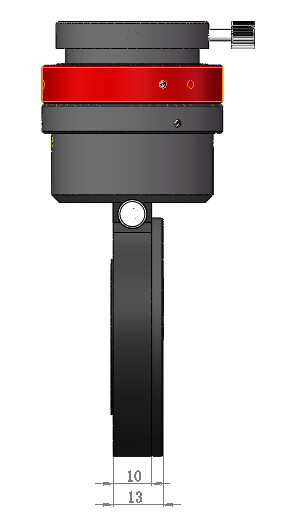 The thickness is 10mm Installing the front M42 or M54 adapter ring adds 3mm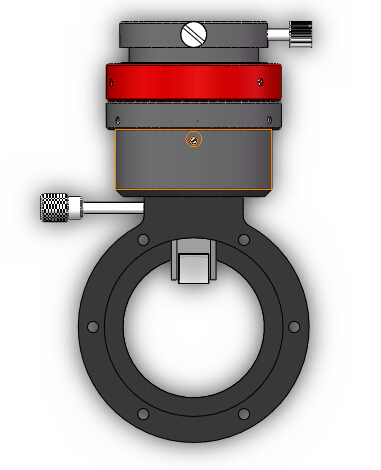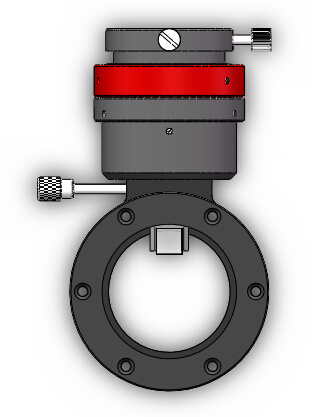 Front View.Without adapter ring installed Front View.With M42 or M54 or M60 adapter ring installed
The multi-thread focuser has about 6mm range. But the QHY5L-II camera can be insert into the OAG and the position is also adjustable, so there is a wide range of backfocus.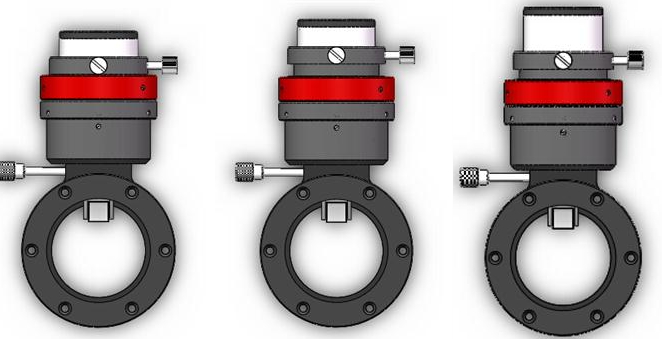 8mm x 8mm Multi-Coated Prism

1.25-inch Multi-thread Focuser with 6mm range

Guide Camera Position Adjust

Six M3 screw to QHYCFW2 or QHY "A" series camera

M42/M54/M60 0.75 adapter ring (3mm thick)

Yes, with third party M42/M54/M60 adapter ring on camera side

10mm (without telescope adapter ring)

13mm (with telescope adapter ring)

The difference of Small Medium and Large Size

The circle diameter of six M3 screw location

QHY(IC)90A

QHY(IC)695A

QHYCFW2-S

36x24mm

37x37mm(16803)

48x36mm(50100,requires special adapter)
Size of QHYOAG-S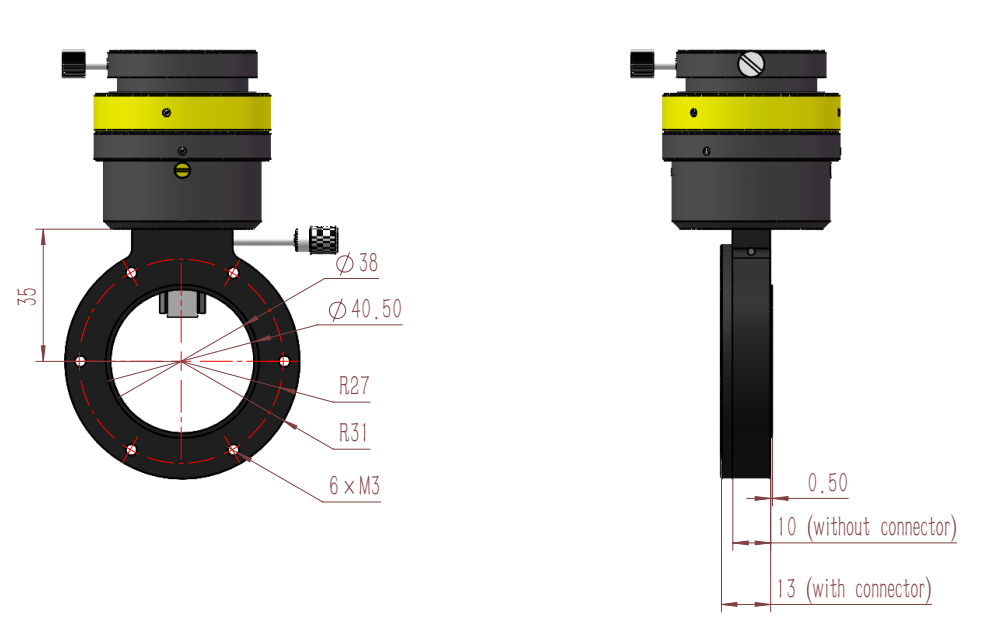 Size of QHYOAG-M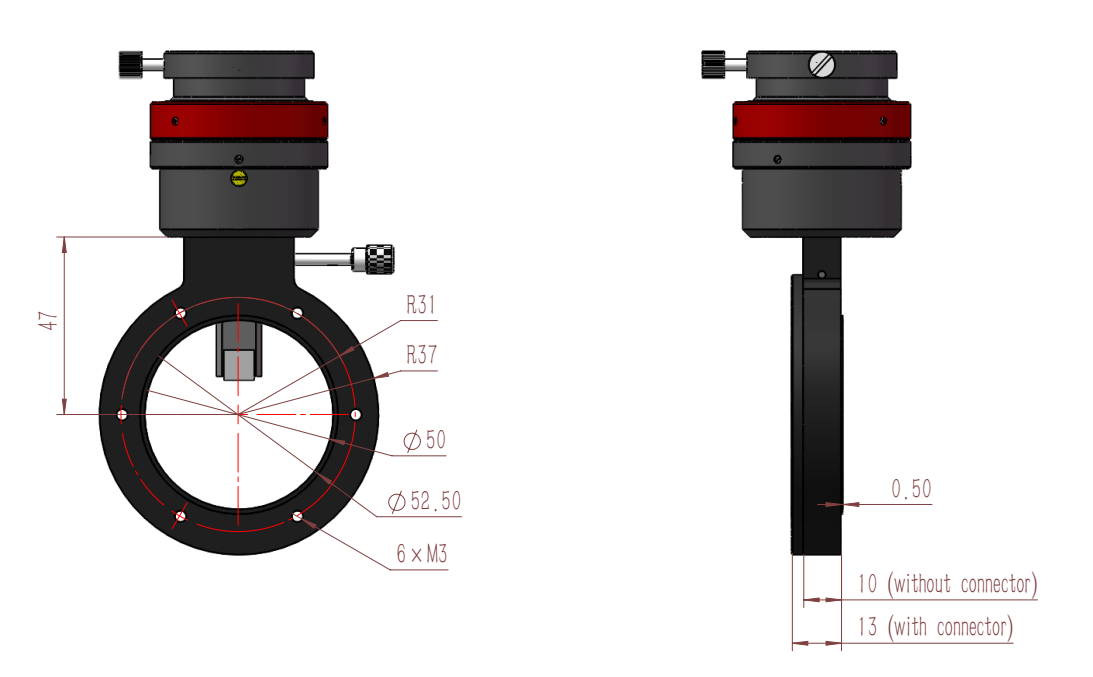 Size of QHYOAG-M(QHY16200A Special)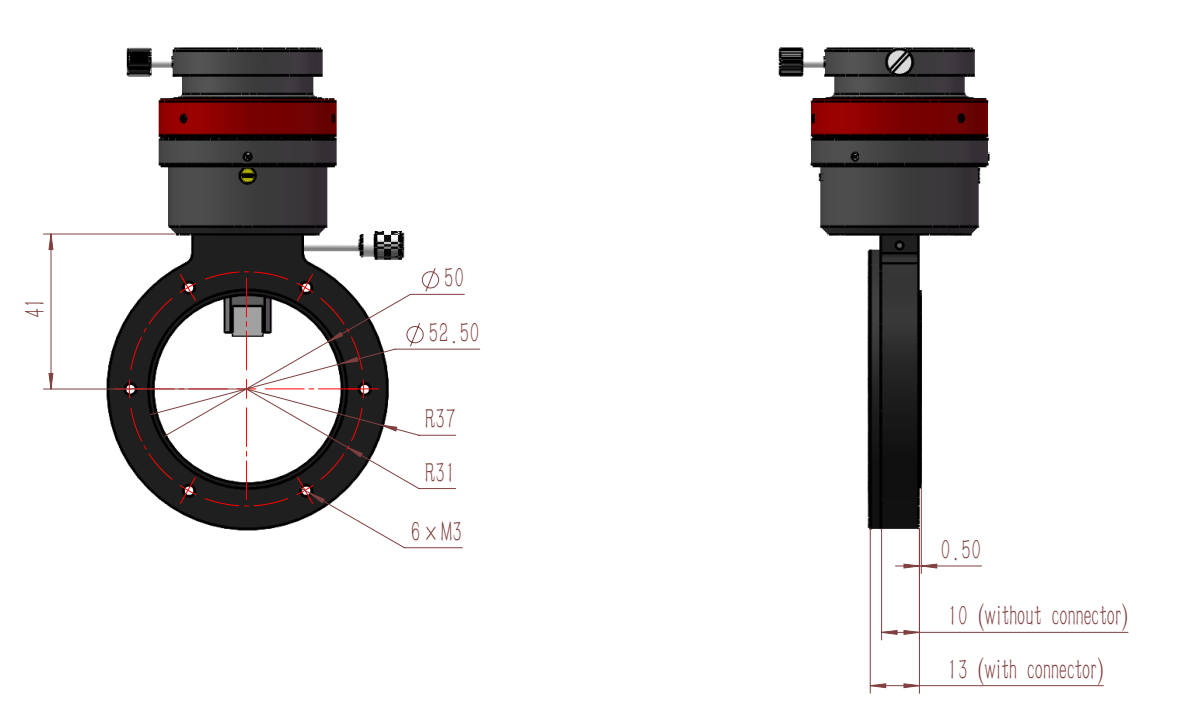 Size of QHYOAG-L