Last time we reported on some of the measurements: this time, we did something cool and fun and demonstrated the two main features of QHY5III462C: sHCG mode and ultra-high near infrared response.As for the field test, the night test had to be postponed due to continuous rainy weather in Beijing. But last week, we finally got a sunny day.Squeeze time to take a quiz.
Since it's a color camera, of course it's a color moon.This is the result diagram of this small test. Because it is mainly a test, it has not been handled with special rigor (you can click to view if you feel fuzzy).
Because photographers prefer a lighter style, there's not a lot of sharpening and color adjustment, but the result is fairly satisfying with fewer overlaid frames.In addition, after the last issue, we also accepted readers' Suggestions and sent out a small number of testing machines for professional users to test, so as not to let the recent rain in Beijing affect the testing process as much as possible.In the next issue we will release more sample tests from the inner circle.(although say these 462 hair which rain, true open light law) and last issue we left another fovea: 5III rainbow team to change what color this time.That's it!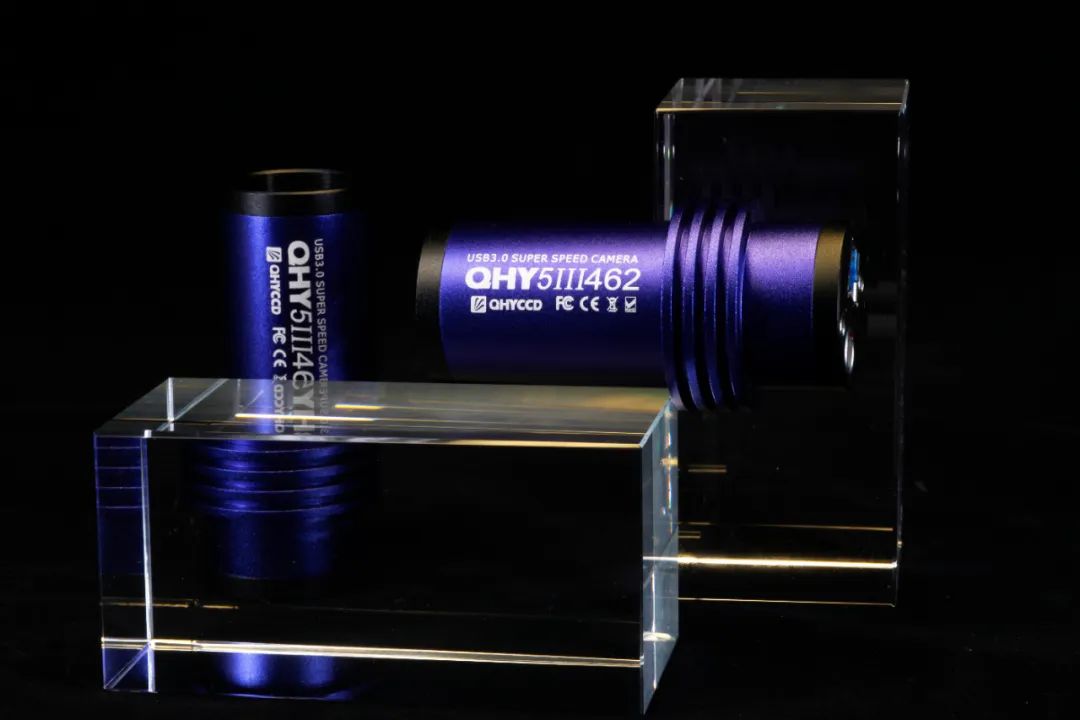 The color scheme actually took a long time to consider.This color is different from any previous QHY product color, it is only similar, there is no same new color.This time it was based on the idea of "finding a color close to the night sky and the universe". After viewing many users' photos, the solution was finally decided.It's neither dark blue nor deep purple, but something in between -- the color of the body is more dark blue, reflecting purple in visible light or light."Deep, mysterious and changing", this is probably the night sky in our hearts.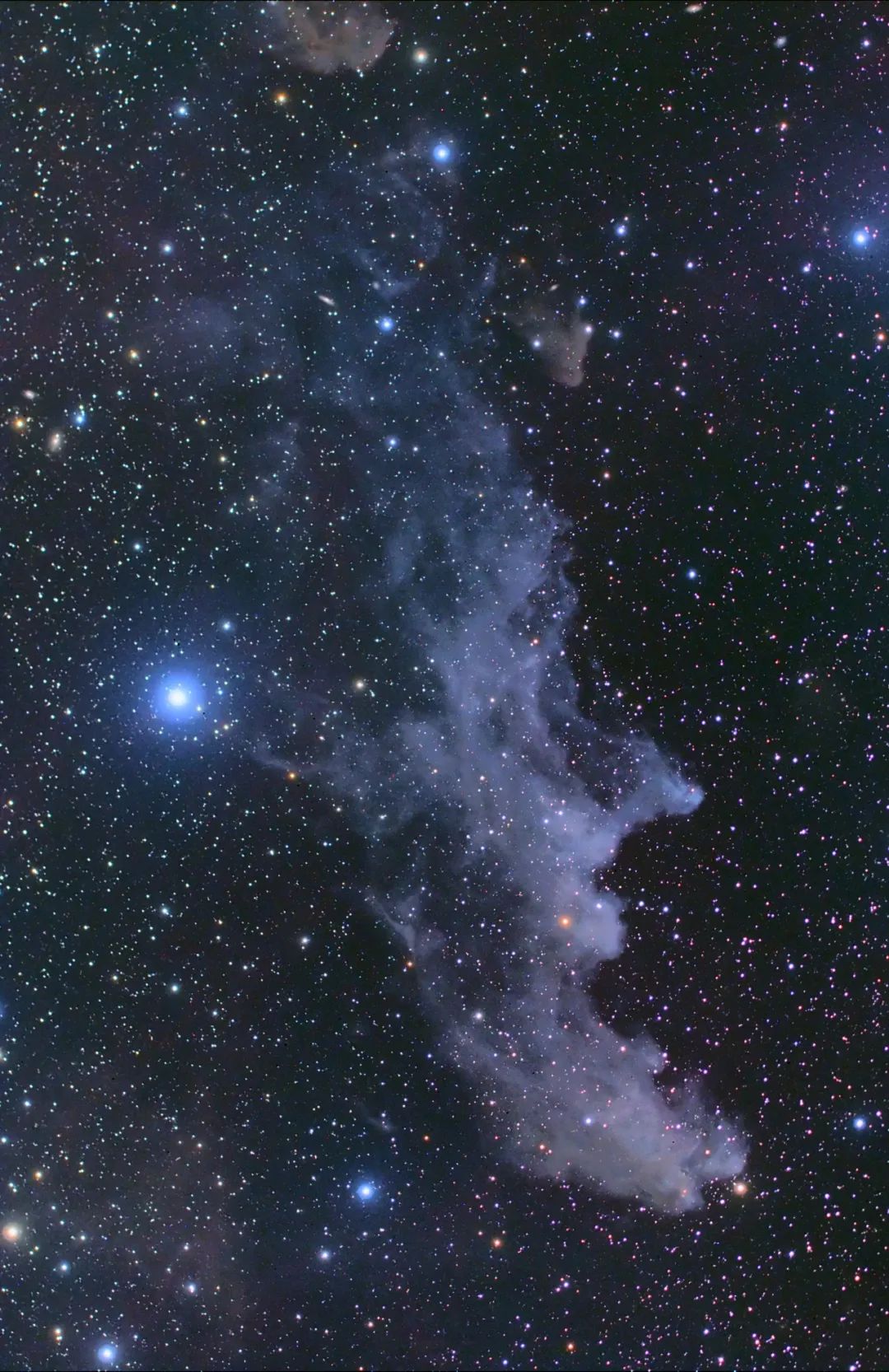 The universe to which our hearts go is always a deep blue and purple mystery.The author Antaresstarexplorer and QHY8L shoot in addition, the connection ring and accessories of this time are also slightly different from the previous model.The front end adopts standard 1.25 inch thread, which can be directly equipped with standard 1.25 inch filter.You can install and use the standard 1.25-inch frame filter if you have it.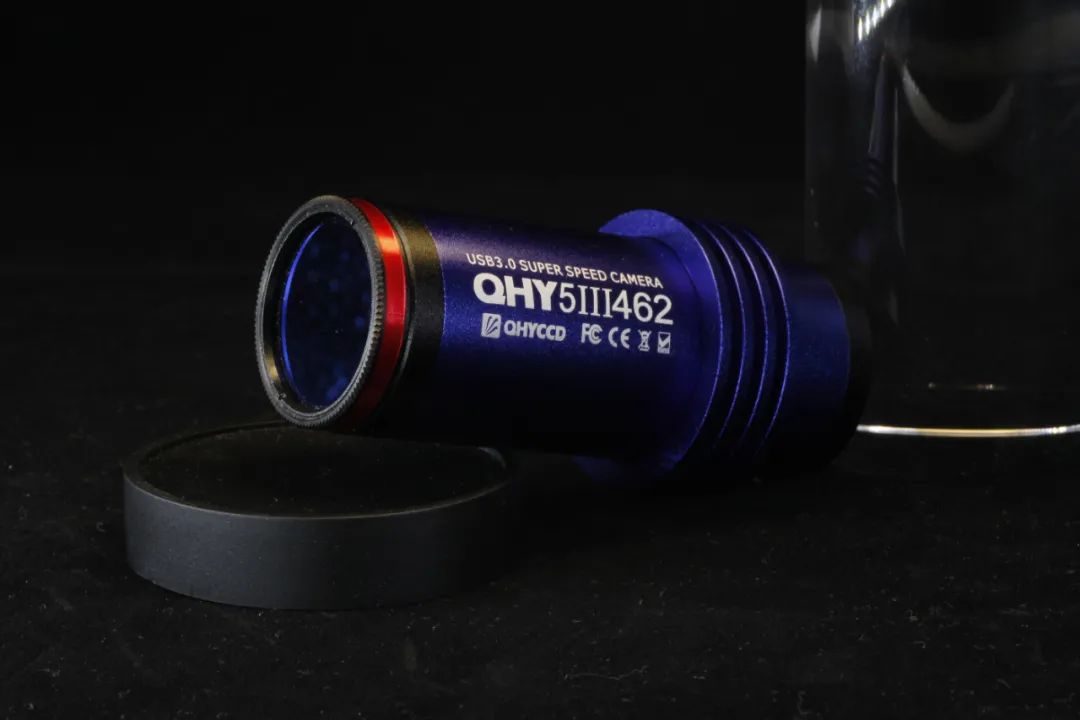 QHY5III462 is equipped with a schematic diagram of 1.25-inch filter (the actual standard filter is slightly different in appearance from the inner filter in the picture), while at the same time, we will standard 3 kinds of filters, yes, 3 kinds.The first is the bottom layer OF AR(two-sided anti-reflection) filter, which is not easy to explain, mainly used for chip dust glass.Of course, if you hear someone blowing an AR filter somewhere else, don't take it seriously.

The conventional IR/CUT filter for color camera can be used as a standard color camera after installation.Finally, there is a 462C exclusive 850nm infrared filter.As shown in the previous sample, this filter can be used to shoot in infrared wavelengths and change the color camera to black and white in seconds.Finally, we plan to launch a set of 890nm methane filters for those who are interested in Jupiter and other planets.

Finally, when you want to take the 462 guide star, we will also provide a 1.25-inch turn C-port connector, which can connect to QHY's own mini guide mirror.Of course, you can also use this link to transfer some small industrial or toy shots, like in the previous episode, to achieve some fun everyday activities.Aren't you happy?Happier days lie ahead!

The price of this QHY5III462 will be lower than the initial price of any known 5III series!In a practical sense, it will also be our recommended device of choice for new planetary lunar surface photography in the future.Entry level price, variety of gameplay, professional level experience.QHY5III462C will be available for domestic reservation by 618 at the latest. The price will be announced at that time. Please wait!