For a new astronomy enthusiast, it can be confusing trying to select the best products to start. Our advice is to proceed step by step, starting with the essentials, including the imaging equipment.

1: Guiding Camera and Telescope

For deep space astrophotography, the ability to find and track a guide star is essential. All mounts exhibit some tracking error over time and in a long exposure astrophoto this tracking error will make stars look like lines instead of points of light, ultimately ruining the image. Therefore, a good guide camera and lens are essential equipment. QHYCCD has a long history of experience with guide cameras. It is the first brand to introduce CMOS technology in the production of inexpensive but high-quality guide cameras, including patented technology. Many of QHYCCD's cameras have the ability to guide on a star, but for beginners we will focus on two that are recommended for beginners. The first is the QHY5L-II-M, a 1.2 Megapixel, high-sensitivity, guide camera. The second is the QHY5III-290M USB 3.0 planetary camera and guider.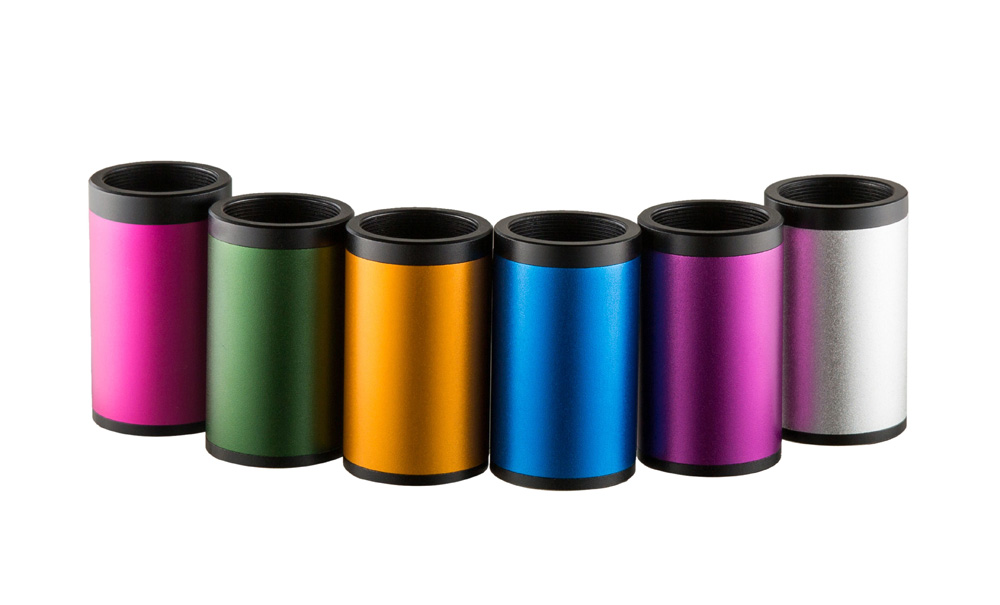 The reason for recommending these two products in particular is based on the fundamental requirements for good guiding equipment. A good guide camera should have the following features:

Small Pixels. Smaller pixels result in higher resolution. This helps the accuracy of detection of the guide star. At the same time, the use of a long focal length lens can be avoided, thereby reducing the size and weight of the guide lens. The QHY5L-II-M and QHY5III-290M have pixel sizes of 3.75um and 2.9um, respectively, which are relatively small among guide cameras.

Good Sensitivity. One does not want the guide camera to have to search to find a guide star. Therefore, a highly sensitive camera is a necessity. The QHY5L-II-M has a quantum efficiency of 74%, and the QHY5III-290M uses a back-illuminated sensor with a quantum efficiency of more than 80%. With an appropriate lens, either camera will be able to record guide stars at all times in the field of view, no matter where the system is pointed in the sky.

Small Size and Light Weight. A heavy guider is more likely to introduce differential deflection between the guiding system and the main optical tube. Therefore, a lighter guide camera is preferred. The QHY5L-II-M is only 1.25" in diameter and weighs only 51 grams and the QHY5III-290M also has a 1.25" diameter and weights only 86 grams. Both are very lightweight designs. Based on the above requirements, QHYCCD has introduced a guiding telescope that perfectly matches the QHY5L-II-M camera in size and style: The QHY Miniguidescope. This small telescope makes a seamless design when attached to the QHY5L-II-M camera. The front of the tube rotates for focus and can be locked with a small thumb screw. Best focus position can easily be repeated by observing the numbered markings on the focus mechanism.

The Miniguidescope has a focal length of 130mm and a diameter of 30mm and weighs only 120g. The achromatic lens has broadband anti-reflection coatings and produces images sharper than that of an industrial telephoto lens. The sharp guide star image is conducive to accurate guiding. The Miniguidescope is a very elegant design with a fine finish that perfectly matches the QHY5L-II camera in size and color. When the two are connected it creates a beautiful integrated unit.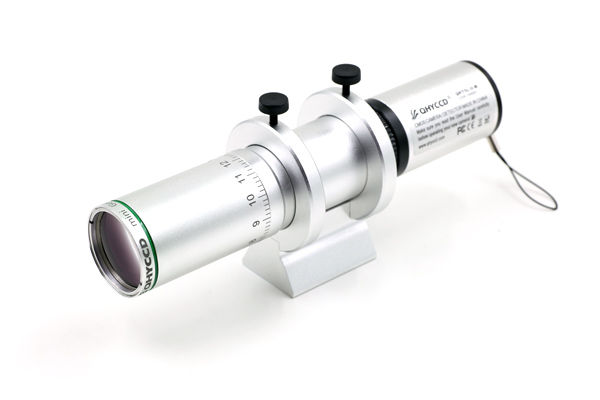 2: PoleMaster

The PoleMaster is an internationally patented product of QHYCCD that completely revises and simplifies the process that has been used to polar align an equatorial mount for decades. The PoleMaster has solved a huge obstacle, particularly for those just entering astronomy, in what used to be a tedious and often inaccurate process.

If you have ever used an equatorial mount's original optical polar axis scope for polar alignment, you know what a pain it can be. You need to kneel down and look through the polar axis eyepiece. You need to remember the complicated steps to adjust the scale, date, time and time zone at the mount's location, then take the steps to rotate the axis, etc. In short, it is a very awkward thing. And when completed, the accuracy obtained by this visual method may still not be very high, leading to poor guiding and image rotation problems in long exposure imaging.

The PoleMaster perfectly solves these problems of inconvenience and inaccuracy. Since its inception, it has been unanimously praised by all who have used it and has received very high marks in reviews. After one or two uses, you can achieve high-precision alignment in 5 minutes. It was awarded the "Hot Product" award in 2017 by Sky & Telescope Magazine in the United States and a five-star editorial selection award by the British magazine Sky at Night. The PoleMaster can save you a lot of preparation time and leave more time for shooting the sky. Your alignment will be more accurate, guiding will be better, star images will be sharper, and only one star synchronization is required.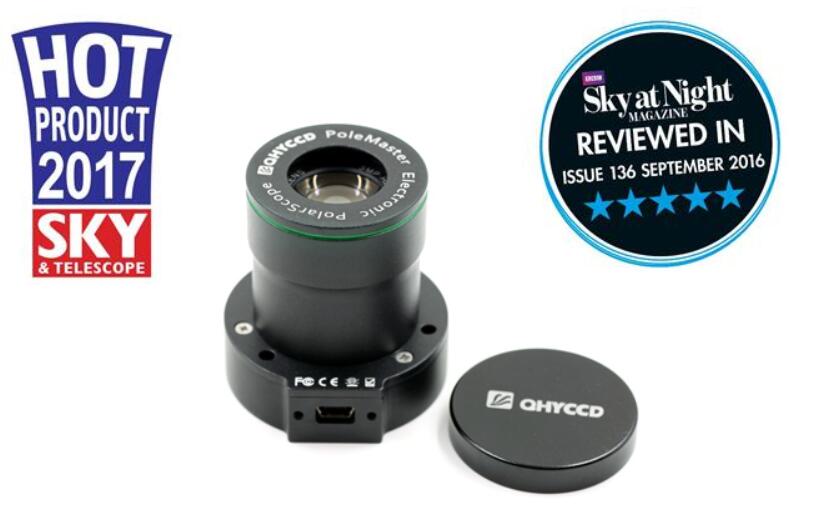 3: Planetary Camera

For beginning enthusiasts, planets, the lunar surface and the sun are easier targets to image, so many beginners will choose to start with planetary photography. Since the exposure times are short, as they are when guiding, a planetary camera selection can be combined with a guiding camera selection. For such a dual purpose, we mainly recommend the QHY5III290M or the QHY5L-II-M if guiding and sensitivity are more important than color. If color is more desirable, then you can consider the QHY5III290C or QHY5L-II-C.